21 Savage Appears with Drake Onstage in Canada After Being Denied Entry
21 Savage
Hits The Stage With Drake In Canada ...
After Being Barred From Entering Country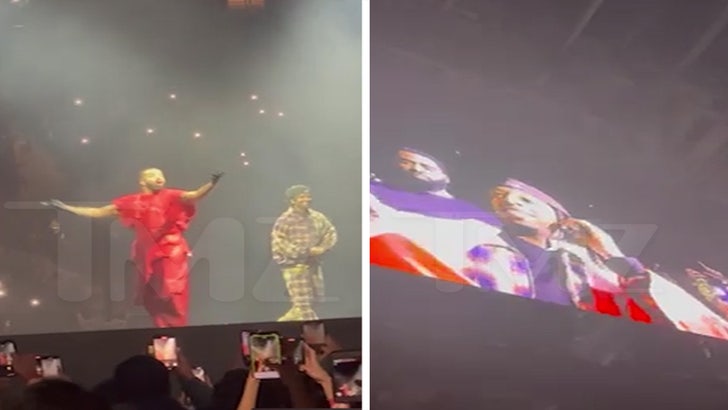 TMZ.com
21 Savage took Canada by storm Saturday night at Drake's jam-packed performance -- one day after he was barred from entering the country.
The rapper hit the stage with Drake at Scotiabank Arena in Toronto last evening, marking the first time he was legally permitted to travel outside the United States.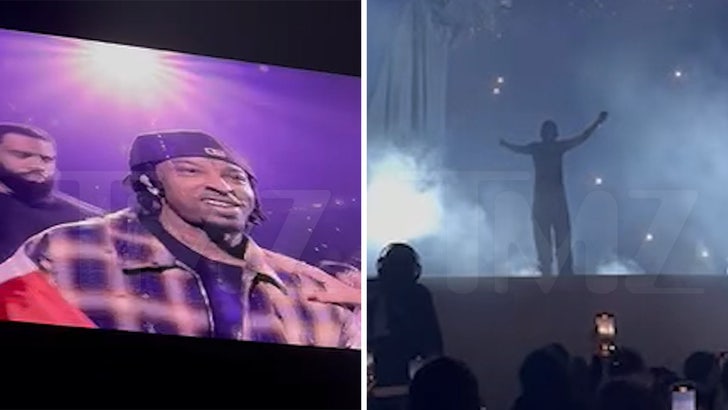 TMZ.com
TMZ got video of Drake cutting off some guy holding a mic to announce 21's dramatic arrival onstage. 21 gave Drake a huge hug as the crowd went absolutely wild.
As you know, 21 just got his Green Card after years of haggling in the courts following his 2019 arrest in Georgia that led to drug and gun possession charges.
At the time, 21 was a UK citizen living in the U.S. with an expired visa, putting him in the crosshairs of American immigration authorities.
Fast forward to Friday night. 21 was supposed to be at Drake's side during the concert, but he was denied entry into Canada, although it's not clear why.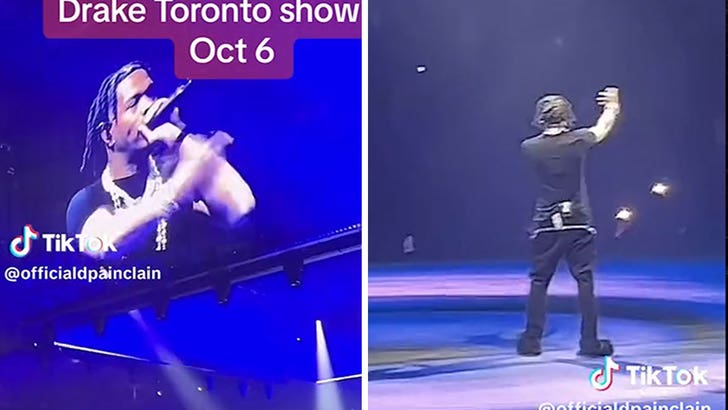 TikTok / @officialdpainclain
Yet, 21 was able to iron out his immigration issues and Canadian officials opened the doors so he could make it to the arena Saturday.
The current status of 21's criminal case in Atlanta was not immediately available