Drake Brings Out Lil Baby Instead of 21 Savage for Canadian Performance
21 Savage
MIA From Drake Performance In Canada ...
Mystery Swirls
8:47 AM PT -- Sources with direct knowledge tell TMZ ... Canadian officials decided last minute 21 Savage could not enter the country though it's unclear why.
21 Savage went MIA from his much-hyped performance with Drake in Canada after finally getting his Green Card -- and it's a big mystery why.
The rapper was supposed to perform with Drake at the Scotiabank Arena in Toronto Friday night, but Champagne Papi brought out Lil Baby instead.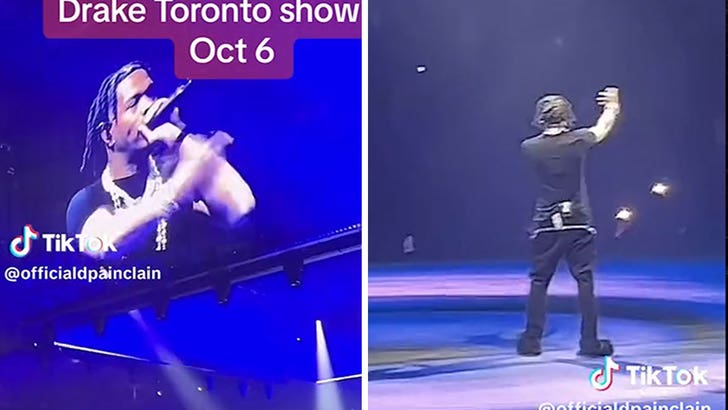 TikTok / @officialdpainclain
The concert would have marked the first time 21 was legally permitted to travel outside the United States -- thanks to his shiny new Green Card. Unfortunately, that didn't happen, leaving everyone scratching their heads.
As we reported, Drake recently hinted in his rap song, "8AM in Charlotte," that 21 had finally overcome his immigration issues. He rapped, "Savage got a green card straight out of the consulate/Where I go, you go, brother, we Yugoslavian."
Back in 2019, 21 was taken into custody by immigration authorities in Georgia because he was actually a UK citizen -- living in the United States illegally on an expired visa. His case dragged on for years, and was further complicated by the fact he was caught with codeine and a handgun during the bust.
For months now, 21's been touring with Drake, but has never been able to hit locations outside the US -- most notably when Drake went to Vancouver and ushered Travis Scott onto the stage.