Biden Administration On Notice After Bombshell Report on Iran-Israel
Biden Administration
Put on Notice ...
After Bombshell Iran-Israel News
President Biden's administration may or may not be shocked to hear Iran was supposedly instrumental in the lead-up to the attack on Israel ... the implications of which are dire.
The Wall Street Journal published a bombshell report Sunday, citing multiple sources from within Hamas, Hezbollah and even a European official with knowledge ... all of whom say Iran's Islamic Revolutionary Guard Corps worked with Hamas in planning the ambush.
This alleged coordination dates back several weeks, apparently ... with talks going as far back as August and several reported meetings taking place in Beirut between all the parties. In addition to Iran being involved, WSJ reports that Lebanon's Hezbollah was in the mix.
The intention in all this, per WSJ, was two-pronged ... Iran apparently wanted to manufacture a "multi-front threat" against Israel -- this as the country grappled with its own internal politics, while disrupting U.S.-brokered peace talks between Saudi Arabia and Israel.
When asked directly about whether the U.S. had any knowledge of Iran's alleged involvement in directing the Hamas-led attack ... Sec. of State Anthony Blinken denied knowing anything about it, saying there was no evidence on their end that was, in fact, the case.
A separate U.S. official said the same thing to the WSJ ... but the outlet is insisting people overseas are saying differently. If what they're saying is true -- it's troubling on many fronts.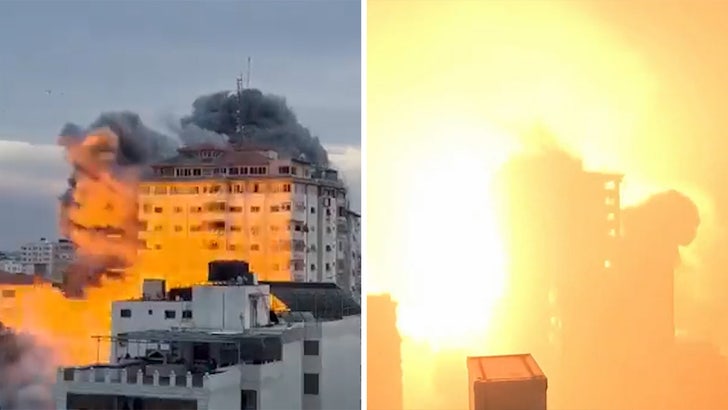 10/8/23
For one, it would be an indictment on U.S intelligence ... but it would also indicate that a broader conflict in the Middle East is looming -- with Israel having already gone on the record to say they would retaliate if it was found that Tehran sanctioned this Hamas move.
Time will tell if this account is confirmed ... but it sounds like this might the beginning of a volatile situation that's prolonged and ugly, with the U.S. likely getting roped in even further.