CNN's Clarissa Ward Dives into Ditch to Avoid Hamas Rocket Strikes
Hamas Attack
CNN Crew Dodges Rocket Strike
... Report Live from a Ditch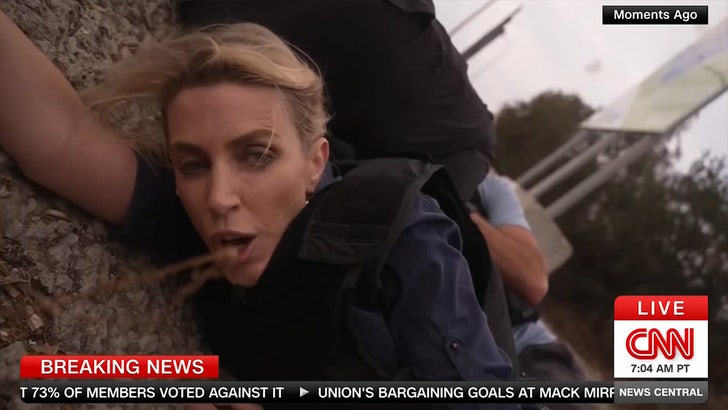 CNN
The life-and-death nature of reporting from the frontlines in Israel is playing out on TV ... as CNN's Clarissa Ward narrowly avoids Hamas rockets flying overhead.
Clarissa and her crew are right near a border crossing between Israel and Gaza, and as they were reporting Monday on a recent Hamas attack, they had to dive into a ditch to avoid the incoming artillery.
You can see and hear the shells whistle overhead and explode dangerously close to them.
They kept recording right through the strike, and eventually ended up live on CNN, describing the "massive barrage of rockets" aimed at their position.
Once the shelling stopped, she got out of the ditch and showed the roadway where Hamas had recently driven through ... firing on civilians, and then taking hostages and driving them back across the border into Gaza.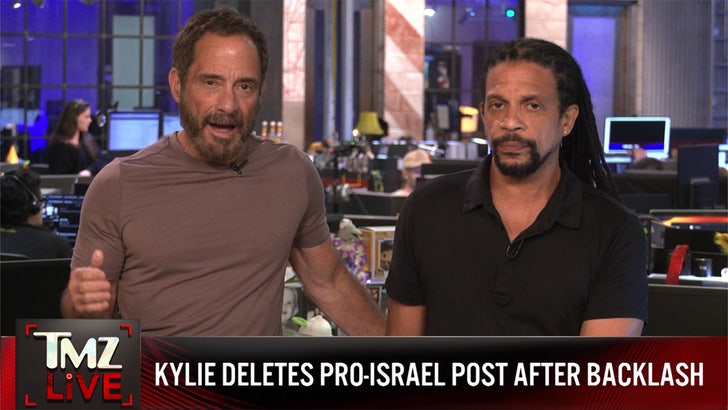 TMZ.com
War is hell, and technology's enabling the media to expose all the horrors to the world.