Teresa Giudice Offers Family Business Cards to Cop During Traffic Stop
Teresa Giudice
Offered Cop Family Biz Cards ...
During April Traffic Stop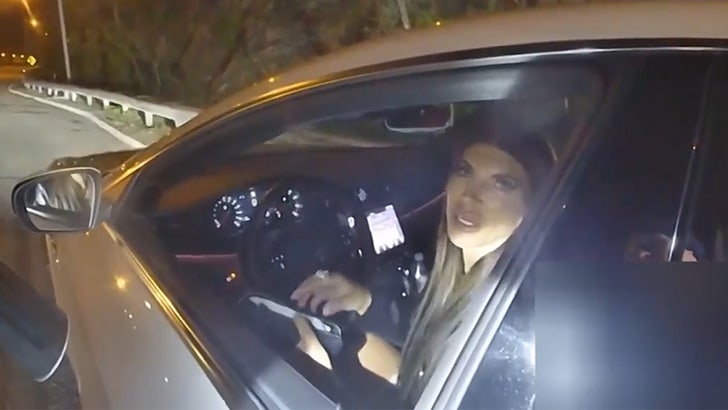 Riverdale Police Department
Teresa Giudice seemed to have tried the old "Don't you know who I am?" trick during a traffic stop ... and while it's unclear if it worked, she lucked out with a friendly cop.
The 'RHONJ' star got pulled over back in April out in Riverdale, NJ ... this after a police officer apparently saw her swerving in and out of lanes during a night drive. The body cam footage -- which seems to have just been released -- shows his interaction with her.
Check it out ... the cop asks for Teresa's driver's license, and she forks it over -- but also tries sneaking some extra identifying information in the form of "family business cards."
The officer laughs it off, saying those won't be necessary ... and then heads back to his car to dive into her background. He's perusing her record for a bit, and then eventually heads back to talk to Teresa -- at which point he lets her off the hook with a simple warning.
Teresa sounds grateful ... telling the officer that she tends to drive a little crooked, and she even makes a random mention of her father dying. The whole chat is super chummy.
Again, we're not sure if the cop here realized who he was dealing with -- a celeb, especially around those parts in NJ -- but in any case ... he cut TG a break. She should count herself lucky ... especially since she famously ran into serious legal trouble once upon a time.
Teresa's attorney, James Leonard, tells TMZ ... "There is no family business card. That is ridiculous. No such card exists or has ever existed. She was referring to a New Jersey State PBA card that was given to her by an acquaintance who is a law enforcement officer and issued her the card."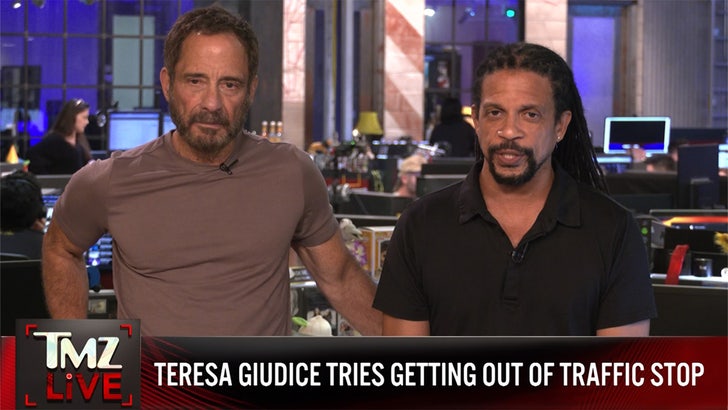 TMZ.com
Leonard goes on ... "the bigger issue here is why is a video of a woman being pulled over, who did absolutely nothing wrong, being released to the public more than five months after the actual motor vehicle stop happened."