Asante Samuel Urges Patriots To Re-Sign Tom Brady, Says QB Would Win SB This Year
Asante Samuel
Patriots Should Re-Sign Tom Brady
... He'd Win SB This Year!!!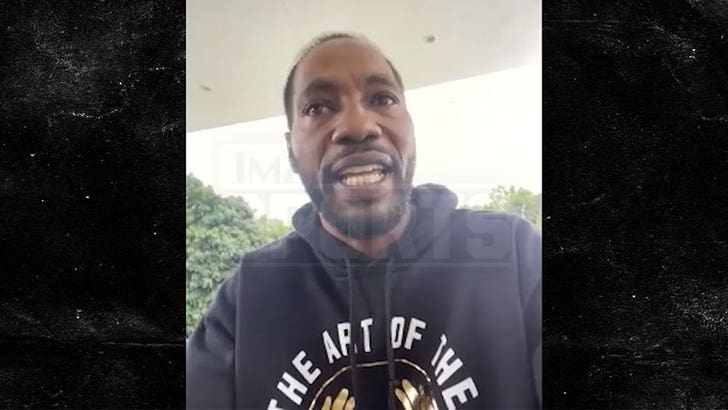 TMZSports.com
Asante Samuel says if Tom Brady came out of retirement and rejoined forces with the New England Patriots ... he'd almost certainly win his eighth Super Bowl this season.
"This terrible team that everybody sees is a terrible team," Samuel told TMZ Sports on Monday, Brady "can come right now, today, and win a Super Bowl for the New England Patriots. Because that's Tom Brady."
Samuel made the bold claim while discussing the state of the 2023 Patriots -- who, with a 38-0 loss to New Orleans on Sunday, are now just 1-4.
The former All-Pro said the bad losses are all further proof that Bill Belichick has largely been a failure when Brady is not under center for his teams. In fact, he said it's all showing that TB12 was the one most responsible for the Patriots' dynasties.
"I don't understand why is it such a big drop off when one man leaves the 53-man roster -- why is it such a big dropoff and you can't replace it but you're supposed to be a great coach?" Samuel said.
Samuel, who played for Belichick and alongside Brady from 2003 to 2007, added that he thinks Brady could solve all of this team's woes ... if he just simply showed up.
"I compare this team to the 2015 Super Bowl champions," Samuel said. "I see the same exact team -- it's only minus Tom Brady is the difference. And I can see Tom coming and leading this to the Super Bowl."
He continued, "My point in saying that is Belichick is a guy there that's not providing much for the team. And it's showing over and over and it's getting worse and worse."
Samuel also suggested Robert Kraft take a hard and long look at stripping some of the longtime coach's power going forward.