Israeli UFC Star Natan Levy 25 Miles From Hamas Attacks, 'These Are War Crimes'
UFC's Natan Levy
Hunkered Down in Israel Near Hamas Attacks ...
'These Are War Crimes'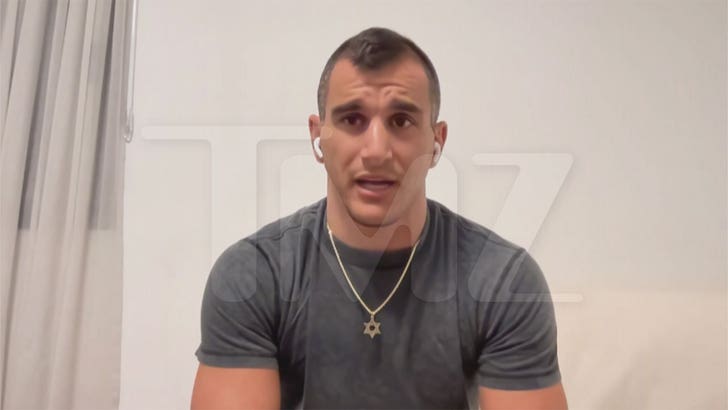 TMZ.com
UFC fighter Natan Levy says he's currently around 25-30 miles away from the heinous attacks Hamas is unleashing on his native Israel ... and the scene is horrifying.
The 32-year-old flew to Israel just a few days before the weekend wave of terror began ... and simply intended to spend time with his family at a cousin's wedding.
But, Tuesday on "TMZ Live," he told us about the moment all their plans changed, and they went into survival mode.
Natan said he and his family fled to a bunker as soon as they heard sirens in the area, but thought it was "just missiles" ... something that's, sadly, fairly common. Initially, they didn't realize the terrorists were invading on foot and killing civilians.
He adds, "What's happening -- it's not far from here. It's a war zone, and it's just by the hand of God I'm not there inside the war zone."
Citing the reports of Hamas beheading babies and burning others alive ... Natan said he's hoping Israel's severe retaliation continues.
"I think we're going to have to attack -- they've left us no choice," he said. "Hopefully the least amount of civilians get hurt, but all of the blood is on their hands."
Thinking of the hundreds of hostages, Natan added ... "We've got to strike back. And we've got to get out as much people as we can out of there as fast as possible. Because the way they hold people hostage, it's not humane. It's crimes against humanity."