NYT's Kashmir Hill Says Facial Recognition, AI Will End Privacy If We Let It
NYT's Kashmir Hill
AI Firm Already Has Your Face & Data
... Push Back Or Kiss Privacy Goodbye!!!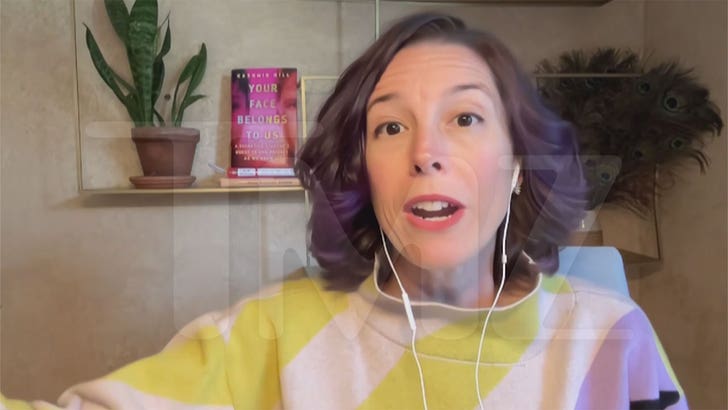 TMZ.com
Pairing facial recognition with AI is a dream come true for law enforcement, but it could also be a nightmare for privacy as we know it -- which is why an author says it might be time to pump the brakes on the technology.
Kashmir Hill, a New York Times tech reporter, joined us Thursday on "TMZ Live" to tell us about the facial recognition databases lurking in the shadows, how the technology works and what its implications are for the future.
Google and Facebook first developed facial recognition tech in early 2017, but Silicon Valley's major players didn't dare unleash it on the public ... though Kashmir says another company, Clearview AI, picked up the baton and pushed the boundaries.
Kashmir wrote a book about the topic, "Your Face Belongs to Us: A Secretive Startup's Quest," and she says Clearview AI's database scraped the internet for photos of human faces -- without consent -- amassing 30 billion images and counting. Those numbers make it likely your face is already in their database.
There are some practical, and good, uses right now -- the tech is being used to solve crimes, and it was recently used to identify folks who stormed the Capitol during the Jan. 6 insurrection.
However, Kashmir paints a picture of a dystopian future where the tech completely strips away privacy for everyone ... which, for example, could make for some embarrassing trips to the pharmacy.
It's not all doom and gloom, she explains why society doesn't have to lay down and let facial recognition tech change our lives for the worse.