TMZ Selfie Tour Takes You To All the Awesome Hollywood Landmarks
TMZ Selfie Tour
Get on Board Our Bus ....
Take Pics of the Biggest Landmarks in Hollywood!!!
You comin' to L.A. in the foreseeable future? You into taking selfies at all the iconic places in L.A., Bev Hills and Hollywood, and along the way hearing all about our fair city? Well, have we got a tour for you!
We're launching the TMZ Selfie Tour Monday, and -- if we can toot our own horn -- it's the best tour in all of Hollywood. Our bus takes you to all the places people go to get an awesome portfolio -- the Paramount Studios gate, The Beverly Hills Shield, Colette Miller's Angel Wings, The Paul Smith Pink Wall, the Capitol Records building, the Beverly Hills Fountain, the Hollywood Walk of Fame, the TCL Chinese Theater, the Beverly Hills Fountain, Ringo Starr's peace sculpture, the Beverly Hills Hotel, Rodeo Drive ... and more!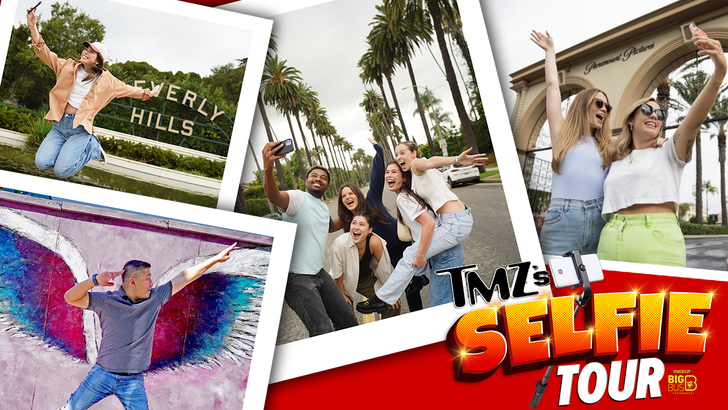 TMZ.com
Along the way, you'll be entertained by our awesome guides and lots of videos and photos that bring everything to life. And you'll get the inside dish on Hollywood. There are also games and prizes.
The tour starts in the heart of Hollywood, and by the time it's over, you will have enough awesome selfies that your friends will drip with envy.