Taylor Swift and Travis Kelce Hold Hands Going into Nobu Before 'SNL'
Taylor and Travis
So Now Do You Believe We're a Thing???
Hand-in-Hand at Nobu
Taylor Swift and Travis Kelce have clearly decided to remove any doubt from the doubters, because they were all loved up Saturday night, showing the world what's up with their romance.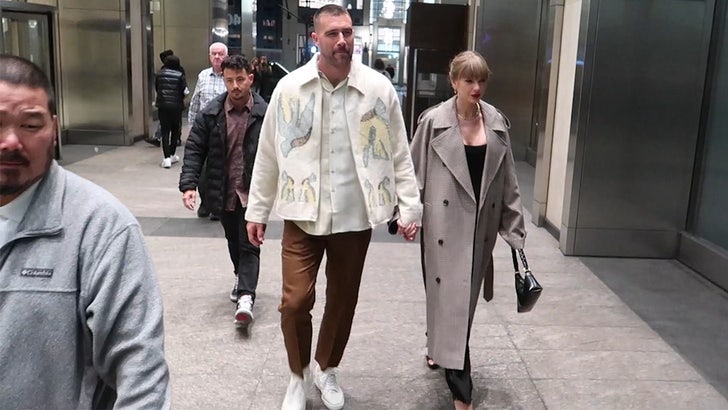 10/14/23
BACKGRID
It's the first time we've seen them show PDA ... holding hands as they headed into Nobu before heading over to 30 Rock to appear on "Saturday Night Live."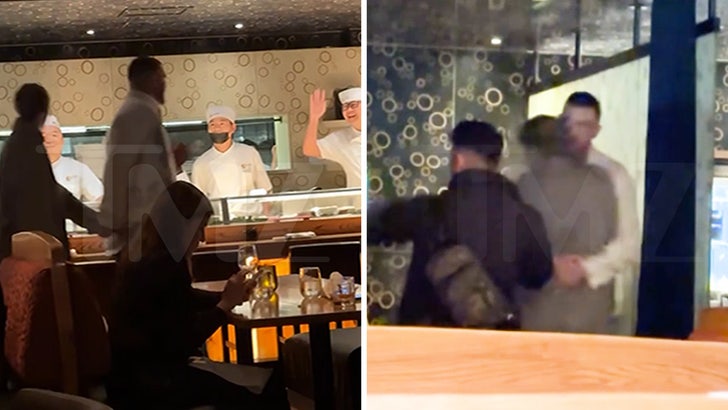 10/14/23
TMZ.com
Taylor's appearance was a big surprise ... she only uttered 4 words but people in the crowd went nuts when she introduced Ice Spice.
After the show, both Travis and Taylor hit up Catch Steak for the 'SNL' after-party. An eyewitness tells TMZ the 2 were kissing at Catch and Travis' arm was firmly planted around Taylor's waist. They stayed until 4 AM.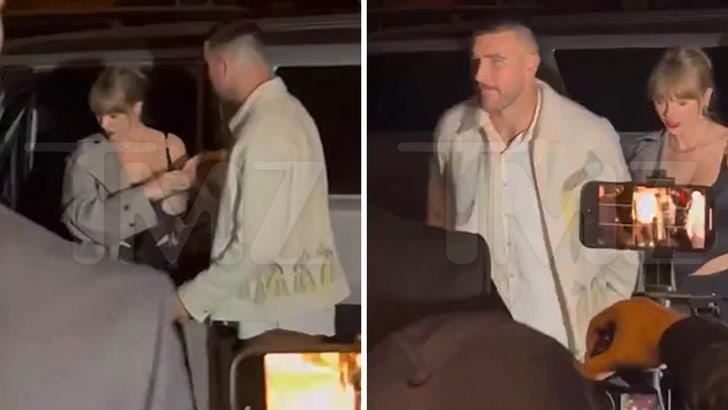 TMZ.com
We've been telling you for weeks they're a couple. In fact, our sources have told us they've been dating for several months now, but this kinda puts a nail in the coffin of the conspiracy theorists, although that probably won't be the case.
The weather was crappy, but it didn't stop them from hitting the town.
Taylor's been in the air a lot this week ... flying from NYC to Kansas City to watch her BF's game, then flying to L.A. for the premiere of her new movie, and then flying back to NYC with Travis for "SNL."
We're assuming they're both staying at Taylor's place in the City.