Britney Spears Dances With Knives Again in New Instagram Video
Britney Spears
Going Knife Crazy Again ...
Dangerous Dance In New IG Vid
Britney Spears is back at it with what appears to be her favorite pastime these days ... dancing with large knives.
The Grammy-winning pop star recorded a video of herself twirling around with two butcher knives -- one gripped in each hand.
In the footage posted on Instagram Tuesday, Britney moves close to the camera at one point and simulates slitting her throat as she smiles.
Despite the disturbing images, Britney says everything is just fine, writing in the caption, "Come over don't worry I have such a warm inviting loving home with these FAKE knives !!!"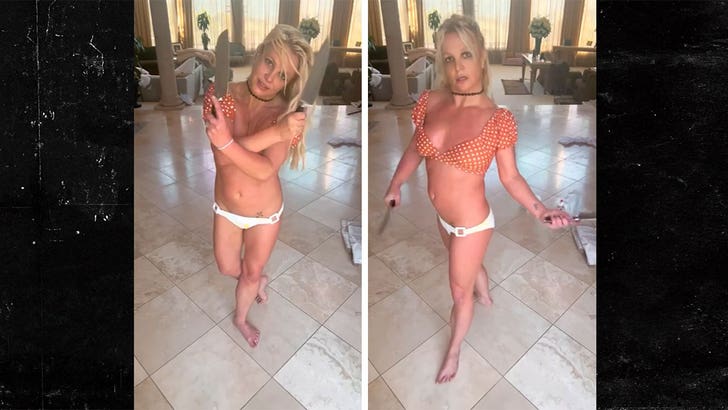 9/25/23
Instagram / @britneyspears
When the officers arrived at the gate, security guards assured them Britney was OK, but she didn't want to talk to them, so they left.
Days later, Britney took to social media to demand an apology from police for abuse of power.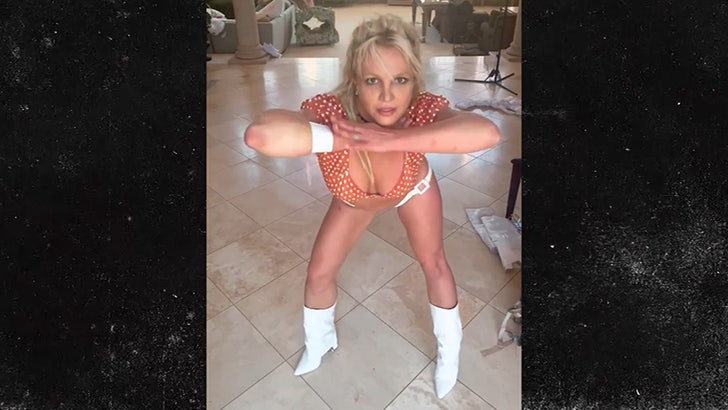 9/26/23
As you know, Britney has been promoting her new book, "The Woman In Me," which goes on sale next week, and it's already stirred some controversy.
We covered it all in the latest episode of The TMZ Podcast, available on all podcast platforms.