Britney Spears Launches on Cops Who Did Welfare Check After Dancing with Knives
Britney Spears
Back Off, Cops!!!
This is an Abuse of Power
Britney Spears went off on cops Saturday ... demanding an apology after they came to her house a few days back to do a welfare check.
As you know, Brit was dancing with knives Monday, and it looked perilous. She said they were prop knives, but fans weren't buying it after she posted another video a day later with a bandage on her arm and a cut on her leg.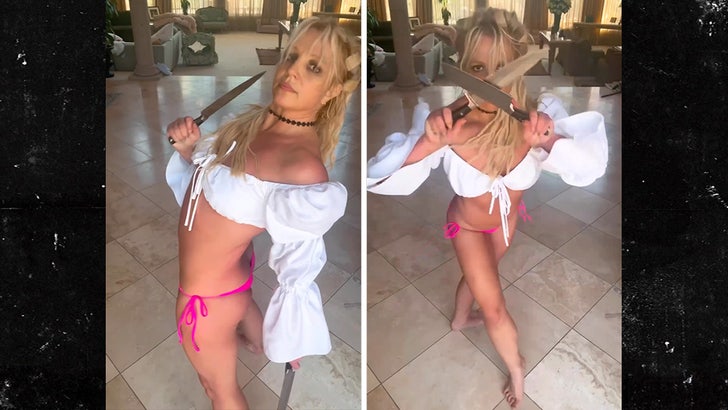 9/28/23
Cops came to the house to do a welfare check, after someone from the LAPD who had prior interactions with Britney became alarmed.
Britney's not buyin' it ... "Is it a joke in the news again with welfare checks??? Come on America … we cooler than that, right ??? The officers came to my home and said they would not leave until they spoke to me as people do 4 minute performances with them. I am getting an apology. I've been bullied in my home for so long now…ITS ENOUGH! ... It's about power for cops."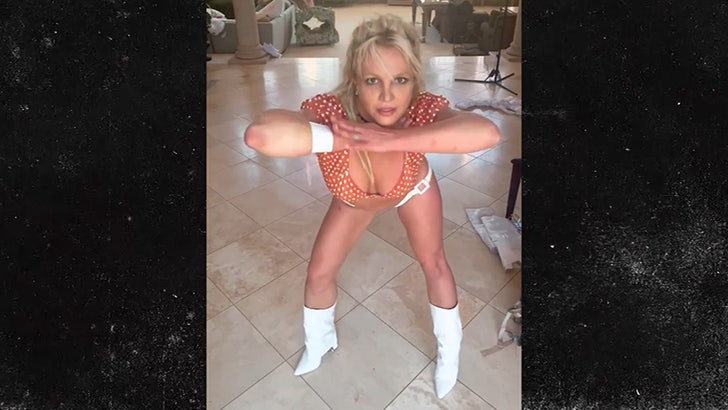 9/26/23
She then took aim at her mom ... "As my mom does the silent treatment when paps ask questions about her own daughter as if I'm in the wrong…nope it's an old game. People need to be responsible for their actions!"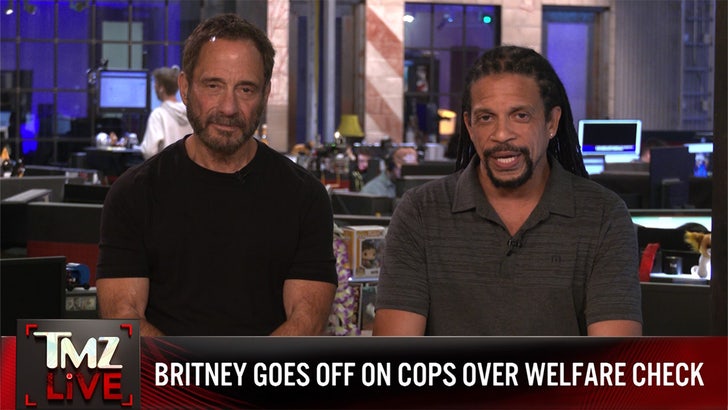 TMZ.com
That's kind of a catch-22. As we reported, Lynne Spears was in town during the whole knife thing to watch her daughter, Jamie Lynn, perform on "Dancing with the Stars." Britney has cut Lynne off again, so Mom is now mum when paparazzi ask her questions, and Brit has interpreted that as a betrayal.
It's a lose-lose proposition.