Jussie Smollett Seen With Shaved Head While in Rehab for Substance Abuse
Jussie Smollett
Fresh Start, Fresh Cut While in Outpatient Rehab
The "Empire" star was out and about Wednesday sporting a shaved head as he gets outpatient treatment at a rehab facility.
Jussie was carrying a "Narcotics Anonymous" book as he walked into the rehab center, where he's getting treatment for substance abuse.
TMZ broke the story, Jussie has been struggling, with his rep telling us ... "Jussie has had an extremely difficult past few years. He has quietly been working very hard for some time now and we are proud of him for taking these necessary steps."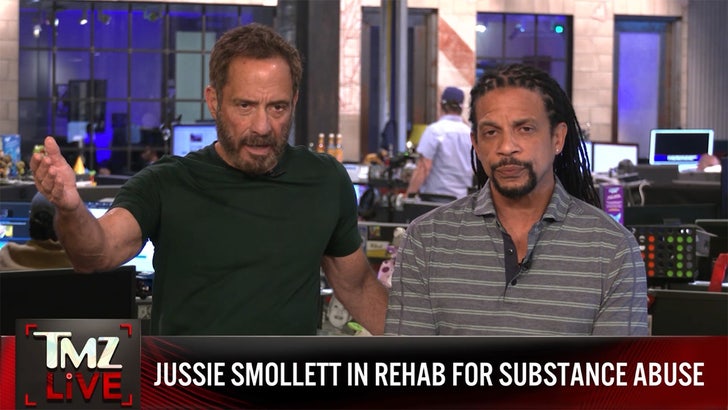 TMZ.com
Jussie was sentenced to 150 days in jail for the incident, but released from jail while his case is appealed. That appeal is still pending.
The nature of the substance abuse has not been disclosed, but drug use was mentioned quite a bit during his trial.
We covered it all on the latest episode of The TMZ Podcast, available on all podcast platforms.