Jussie Smollett Enters Rehab After 'Extremely Difficult' Years
Jussie Smollett
Enters Rehab
Following 'Extremely Difficult' Few Years
Jussie Smollett is getting help through a rehab treatment facility ... TMZ has confirmed with a rep from Smollett's camp.
The rep tells us, "Jussie has had an extremely difficult past few years. He has quietly been working very hard for some time now and we are proud of him for taking these necessary steps." We're told Smollett is in an outpatient program.
Smollett's rehab stint comes amid his ongoing appeal in his Chicago criminal case. As we've reported, Jussie was found guilty of lying to cops about an alleged attack back in 2019 where he claimed two masked Trump supporters attacked him and put a noose around his neck.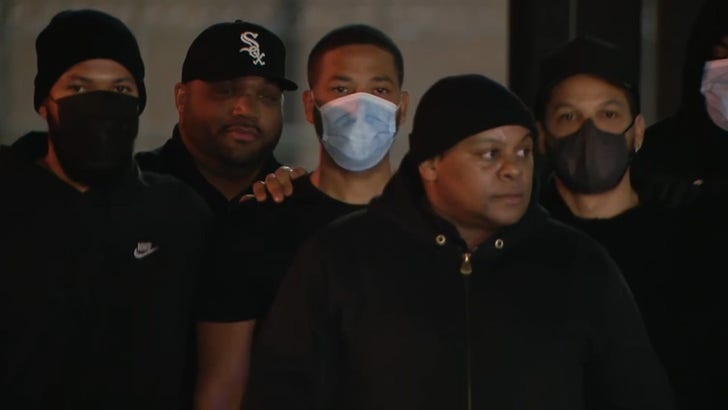 3/16/22
Fox 32 Chicago
Jussie was sentenced to 150 days in jail for the incident, but was released from jail for his appeal a short time after the sentence. He's been spotted working on film sets here in California as the legal process plays out -- including a project with Vivica A. Fox -- where he seemed to be directing.
JS has also been hanging out with his former "Empire" costar, Taraji P. Henson, spotted on a hike in L.A. -- so, he hasn't necessarily been trying to lay low ... even hitting the BET Awards last year, catching a bit of flack from folks who were shocked to see him attend.
Though we don't know exactly what he's getting treated for ... drug use was mentioned quite a bit during his trial. The Osundairo brothers -- who claimed Jussie hired to be his attackers -- took to the stand to claim they were also his dealers ... and they supplied him with illegal substances on a number of occasions.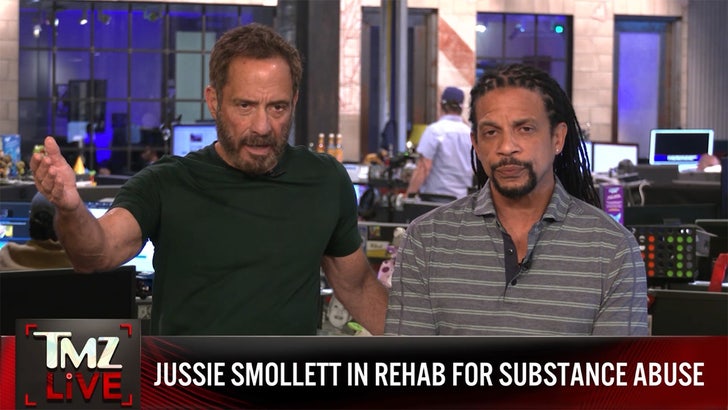 TMZ.com