Britney Spears Affair with Wade Robson Way More Than a Kiss, Claims Songwriter
Britney Spears
Wade Robson Affair Way More Serious Than a Kiss ...
Claims 'Everytime' Songwriter
Britney Spears and Wade Robson had a much deeper affair than what Britney claims in her memoir, so says Britney's former songwriting partner ... who tells us Justin Timberlake found a long breakup letter Britney wrote to Wade which blew the whole thing up.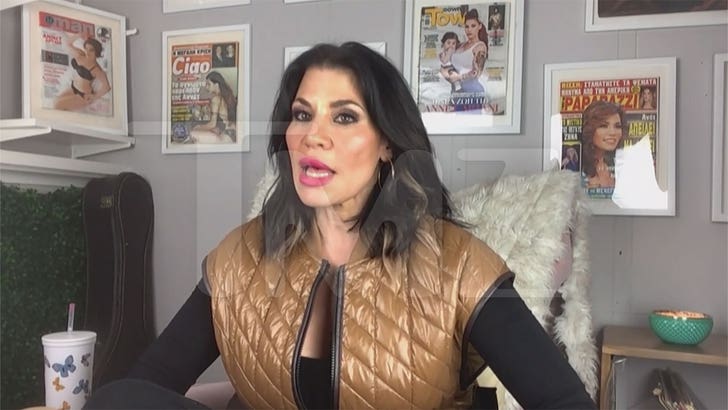 TMZ.com
Annet Artani -- who helped write "Everytime" with Britney in 2003 -- appeared on TMZ Live Friday ... and she dropped a bombshell.
While we know Britney confesses to cheating on JT in her "Woman in Me" memoir, saying she and Robson made out at a bar while she was still dating Justin ... Artani remembers things much differently.
The songwriter says things were much more serious with Britney and Wade than just a one-night makeout sesh. In fact, she claims Britney had written a 14-page breakup letter to Robson which she hid in her makeup bag.
As Annet says ... you don't write a lengthy letter to someone you only kissed.
Shockingly, Artani claims, Justin ended up finding the breakup letter before Britney could give it to Wade ... and Justin learned all about their affair, calling it quits with Britney a short time later.
Remember, Justin's "Cry Me a River" dropped on the heels of his split with Britney -- with reports claiming the song was about her cheating on the singer. Britney released "Everytime" a short time later ... many believe the song served as Britney's apology to Justin.