Maluma Reveals He's Having A Baby With GF Susana Gomez In 'Procura' Music Video
Maluma
Call Me Papi!!!
Colombian artist Maluma has a baby on the way -- making the announcement in a big way with his new music video.
Maluma shared the happy news in the video for "Procura," Thursday night at his concert in Washington, D.C. ... and while the vid focuses on his romance with his girlfriend, Susana Gomez, the final minute is where he drops the baby bombshell.
The 2 see their little one for the first time through an ultrasound, with Maluma and Susana overjoyed. They also let family members know about the exciting addition, showing their heartwarming reactions.
The vid also shows the couple's baby shower and gender reveal -- which confirms they're having a girl!
It also looks like the kid's name will be Paris, based on Susana's necklace and the name of the cake.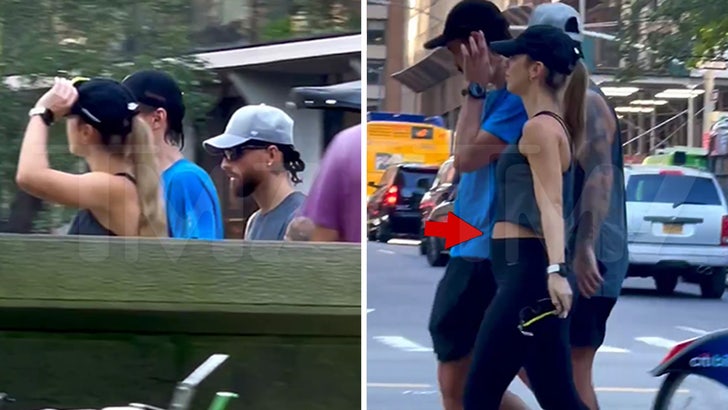 10/4/23
TMZ.com
Maluma and Susana were spotted leaving Central Park in NYC at the beginning of this month ... likely after filming all "Procura" footage ... and you can definitely see the baby bump.
This will be Maluma and Susana's first kid together.