Britney Spears Grabs Dinner with Maluma and J Balvin, Promoting Memoir with Tongue Out
Britney Spears
Tongue Out with J Balvin & Maluma
NYC Sushi Date Before Memoir Drops
Britney Spears is in The Big Apple, celebrating the upcoming release of her memoir with a couple of the hottest names in music ... J Balvin and Maluma.
Spears hit Zero Bond Wednesday night for some sushi and conversation with the two music hunks, posing with her tongue out and sunglasses on while the three sat together.
J Balvin and Maluma are certainly friends, and have been for a while ... but the Britney connection is interesting considering we've never seen her hanging with the musicians before. It's also possible they simply were in the same spot at the same time and decided to join forces ... Page Six reports the guys waved Britney and friends over to their table.
Britney's memoir, "The Woman in Me," is set for release October 24 so there's a good chance she's in NYC for promotional events and a small press tour.
TMZ broke the story, Britney will serve as the voice for a portion of the audiobook and a mystery celeb will handle the other duties. We don't yet know who the mystery celeb will be, but our sources say at one point Reese Witherspoon was asked ... she wasn't available.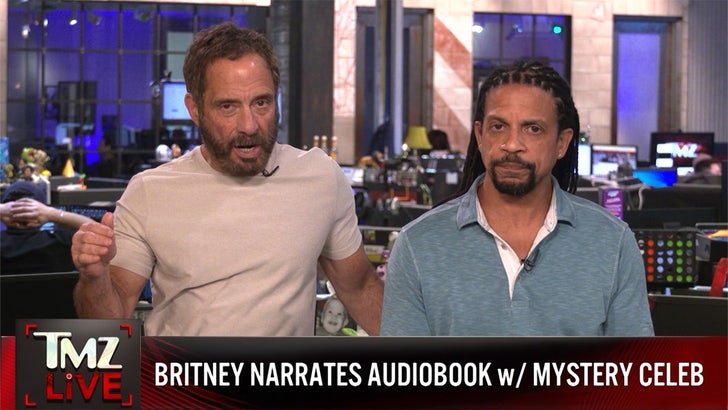 TMZ.com
As far as what parts Britney will voice, we're told she's going to avoid chapters about her family as they're too emotional for her to get into again.