Usher Serenades Doja Cat, Jessica Alba at Vegas Residency Show
Usher
Serenades Doja Cat, Jessica Alba ...
At Vegas Residency Concert
Usher has a knack for spotting famous ladies at his Vegas shows these days -- and Friday proved no different ... with none other than Doja Cat and Jessica Alba catching his eye.
The singer was doing his thing heading into the weekend, and like he normally does -- Usher made his way into the crowd as he continued to croon. Of course, he honed in on a couple of female celebs here were in the audience ... the same way he has for months now.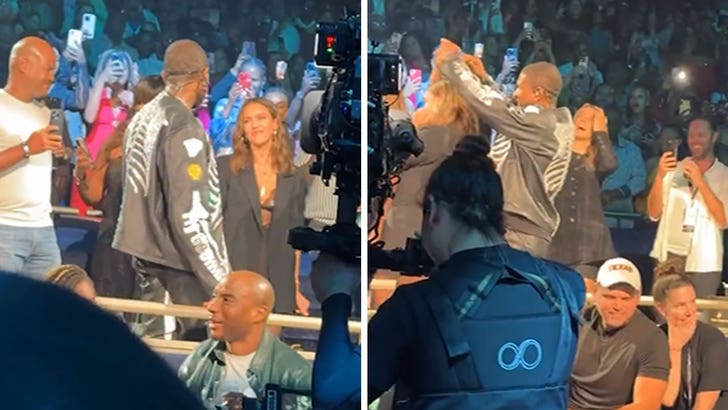 X / @Coolness941
First, he spotted Doja ... who was celebrating her 28th birthday, and who seemed more than happy to entertain Usher -- especially as he floated along to his song 'There Goes My Baby.'
DC started dancing with Mr. Raymond ... and they even got the rest of the concert-goers to sing along as he put the spotlight on her. She wasn't nearly as timid as some other stars have been when Usher turns his sights onto them ... a little like Alba, who was next.
It's actually pretty funny how he noticed her ... 'cause as soon as he did, he scurried on over to give her the VIP treatment -- which, in this case, included a little twirl and 1-2 step!
Like we said, the guy's been doing this all year, sometimes to the chagrin of others. There'll undoubtedly be more examples of his signature swooning -- he's booked through December.