Usher Music Sees Streaming Spike After Super Bowl Halftime Announcement
Usher
Music Sees Super Bowl-Sized Spike
After Halftime News
Usher's upcoming Super Bowl Halftime show definitely has people feeling nostalgic already -- 'cause his music has been played like crazy in the days since the news broke.
The numbers are pretty staggering ... Billboard tells us Usher's tunes (new and old) have seen a significant spike across all streaming services since the announcement was made Sunday, and the increased plays are tipping into the millions.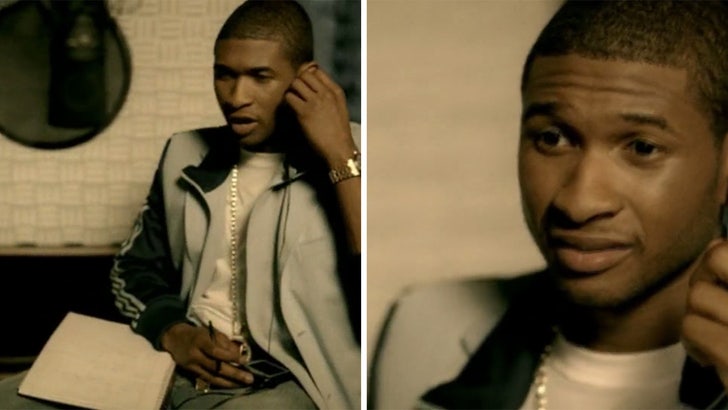 Apple Music
Percentage-wise, we're told that boils down to about a 16% bump for Usher between Sunday and Monday ... with his most-streamed song being his new single, "Good Good," which is already on the Hot 100.
Billboard says "Good Good" was streamed 1.1 million times in this window, about a 5% gain. His classics like "Yeah!," "My Boo" and "DJ Got Us Fallin in Love" saw bumps as well -- amounting to an added 962k streams, 527k streams, and 525k streams, respectively.
When it comes to the individual streaming services, the increase is clear in their data too. Tidal, for example, tells us Usher's "Superstar" was the most popular song on their platform on the day of the announcement. They also say "You Make Me Wanna..." saw the biggest jump in streaming percentage from the day prior at 55%.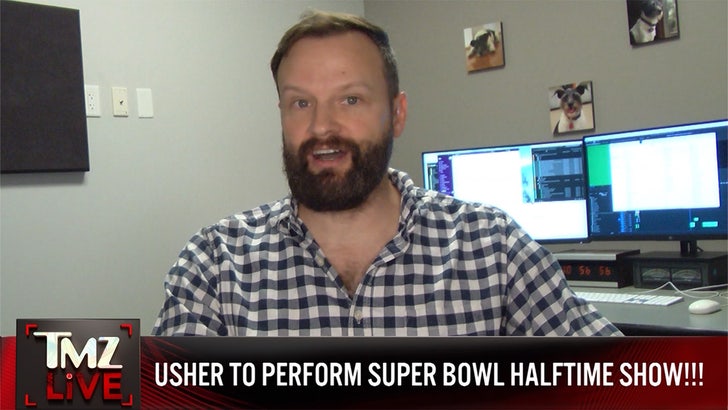 TMZ.com
Another music streaming company that felt the Usher effect was Amazon ... they tell us "Yeah!" climbed a whopping 140% in plays compared to the day before the announcement. As a result, we're told it jumped 149 spots in their internal popular song rankings list.
Of course, word of Usher being the big headliner was well-received on social media ... and it sounds like enthusiasm translated into people going back and getting several earfuls.