Busta Rhymes Announces 'BlockBusta' Album Exec. Produced By Pharrell, Timbaland, Swizz Beatz
Busta Rhymes
New Album Alert 🚨🚨🚨
Timbo, Pharrell, Swizz Co-Starring in 'BlockBusta!!!'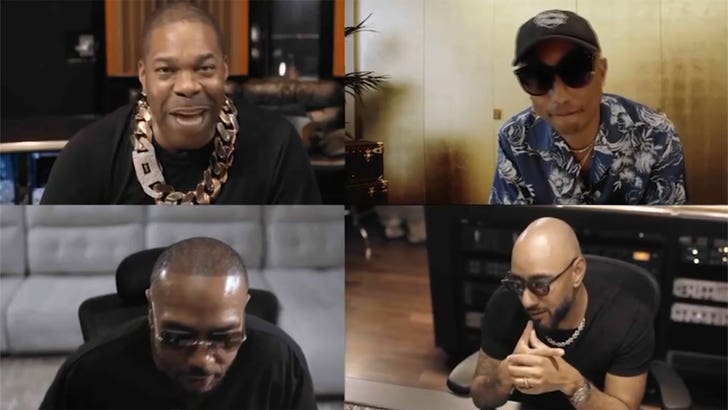 Busta Rhymes
Busta Rhymes is demanding all the lights, camera, and action for his upcoming eleventh studio album so much, he's naming it "BlockBusta" and handpicked the 3 best producers EVER ... to craft his latest project!!!
Busta's team tells TMZ Hip Hop the album is dropping in just one month, November 24 to be precise, via The Conglomerate Entertainment and Epic Records.
Of course, the legendary rapper is excited about the legion of soundmen he's put together. In fact, he's dubbing the album a royal affair ... nicknaming Pharrell as "The Pharoh," Timbaland as "The King," and Swizz Beatz humbly refers to himself as "The Student."
They've already given fans a taste of what's to come ... we're told to expect to hear the Coi Leray-featured "Luxury Life" and his "Beach Ball" duet with BIA to appear on the final cut!!!