Britney Spears Gets 25% of Net Profits for Memoir 'Woman in Me'
Britney Spears Memoir
She's Gettin' 25% of Net Profits from 'Woman in Me'
Britney Spears stands to make a fortune off her memoir, because TMZ has learned she's pulling in 25% of the net profits from the book.
Sources with direct knowledge tell TMZ, the 25% Britney is getting should cover the advance she got -- $12.5 million. There have been reports she received a $15 million advance, but we know it's $12.5 mil.
"The Woman in Me" is selling at $23.05 a pop on Amazon from its original $32.99 price ... $16.99 for Kindle. The audio CD goes for $29.69 a pop.
More than 400,000 copies have been sold, and the trajectory could take the book north of a million.
Our sources say the unsung hero in the success of the book is Britney's best friend/manager Cade Hudson. Multiple sources tell TMZ, Hudson repeatedly pushed Britney to write and finish the book. There were times she wanted nothing to do with it, but Hudson pushed her and eventually -- belatedly -- it happened.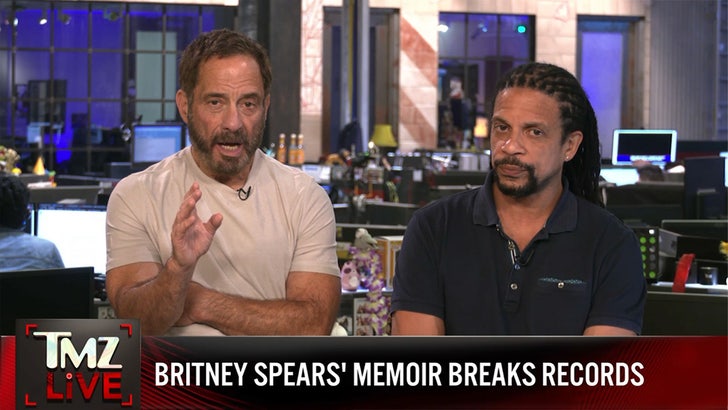 TMZ.com
Britney thanks Hudson in her acknowledgment in the memoir.