Two Teens Accused of Killing Retired Police Chief Laugh in Court
Accused Teen Murderers
Laugh In Court, Grin At Victim's Family ...
After Allegedly Killing Ex-Police Chief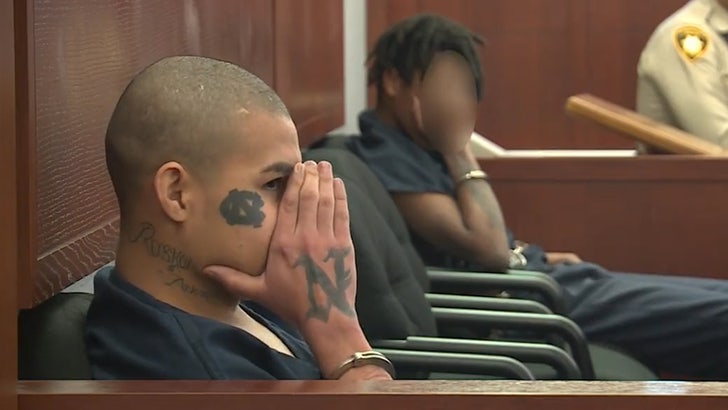 NEWS3LV
The teens accused of fatally mowing down a retired police chief with a stolen car giggled in court Tuesday -- smirking at the victim's family and flipping them the bird.
Jesus Ayala, 18, and Jzamir Keys, 16, appeared for a morning hearing in a Las Vegas courtroom after they were indicted on charges of murdering former top cop Andreas Probst and other serious felonies.
An 8NewsNow camera crew filmed the suspects in their blue jail uniforms, smiling and laughing as they sat watching the court proceedings.
At one point, the pair covered their faces with their hands to shield themselves from the cameras. As they were led out of the courtroom, they grinned smugly at Probst's wife and daughter -- and made the offensive gesture at them.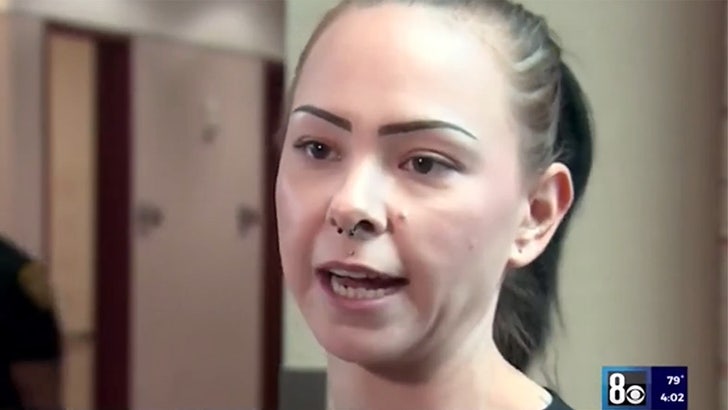 8NewsNow
After the hearing, Probst's daughter, Taylor, blasted the teens, telling KSNV, "These guys did not respect the court whatsoever. They were just dicking around the entire time."
She went on, "They were flipping us off. How can you sit there after taking a man's life and act like such an entitled punk?"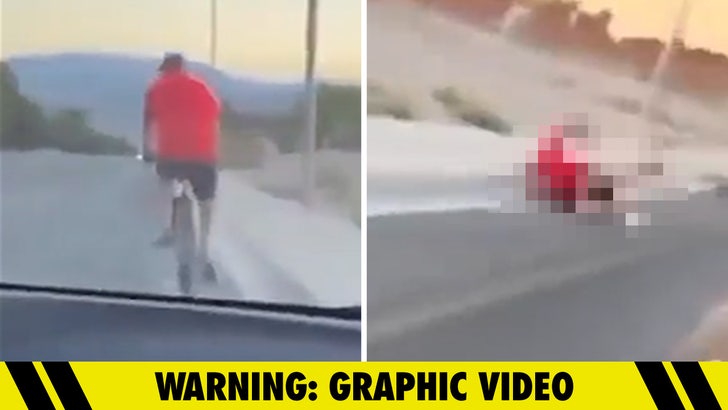 8/14/23
On August 14, the suspects were allegedly driving in a stolen car down a Las Vegas street -- when they intentionally rammed into the back of the 66-year-old Probst while he was riding his bicycle, killing him.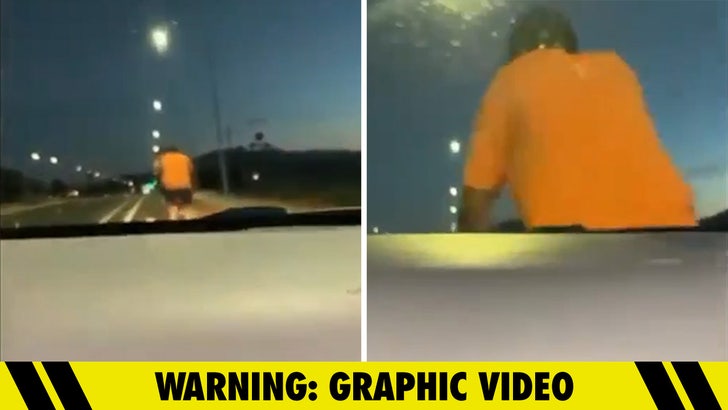 8/14/23
In both cases, the offenders shot videos of their deliberate attacks -- while they were chuckling. Newly released surveillance footage shows them running away from police -- and one of them wearing a face mask.
Both are being held without bail in the Clark County Detention Center.