Sky Rompiendo Says Bad Bunny Fans Will Show Up Despite High Ticket Prices
Sky Rompiendo
Bad Bunny Fans Won't Sweat High Ticket Prices ...
He Does Whatever He Wants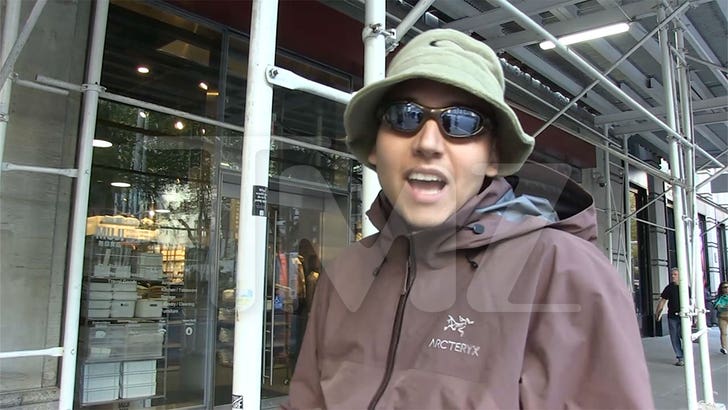 TMZ.com
Some of Bad Bunny's fans might be complaining about astronomical prices to see him live, but latin music mega-producer Sky Rompiendo says real fans always find a way ... and he's speaking from experience.
TMZ Hip Hop ran into Sky in NYC where he was celebrating the release of his own new music -- more on that in a moment -- but he instantly put himself in fans' shoes when we asked about the buzz over Benito's new tour.
His "Most Wanted" tour presale opened this week, and critics are griping about nosebleed seats reportedly going for $150 to $250, while anything down low is pushing $1000 ... depending on the city. And, that's on Ticketmaster, not scalping sites!
Sky acknowledged the prices might be steep, but added ... ever since he was a kid "if I like an artist, I'll do whatever it takes to see them." Bottom line for him -- real fans always find a way. Plus, he added, Bad Bunny "does whatever he wants" ... quoting his 'SNL' monologue.
Sky was in NYC to drop his new single, "Crush," featuring Arcangel and Dei V. He threw a release party Thursday night at Sei Less in Manhattan, where Fat Joe swung by to offer some motivation to the Colombian superstar.
Having produced hits with the likes of Benito, J. Balvin, Karol G and Rauw Alejandro ... Sky knows the genre is bigger than ever, and that means its top artists get to demand top dollar on tour -- just like Taylor Swift, Beyonce or Drake.
And, speaking of Drizzy, we asked Sky about Drake dabbling in reggaeton on his latest album -- and he was all about it. In fact, sounds like he's throwing his producing hat in the ring for a future collab.