Selena Gomez Dragged For Comments On Israel-Palestine War
Selena Gomez
Put On Blast
After Comments About Israel-Palestine Attacks
Selena Gomez is under attack for her comments about the conflict between Israel and Palestine ... with many accusing her of not doing all she can to help those in need.
ICYMI, the singer spoke out Monday about the terrors in the Middle East, condemning torture and murder and saying, "That's what makes me sick. I wish I could change the world. But a post won't."
Her words were met with a bunch of hate online -- one person called her out for having "430 MILLION followers" but claiming her "platform is useless," and another wrote, "Only Selena Gomez would find a way to make a genocide about herself."
The "Only Murders in the Building" star also came under fire for a stark difference between her stance on the Israel-Hamas attacks and her views about Russia's attacks on Ukraine, which she spoke out about last year -- in which she said she was donating to the cause.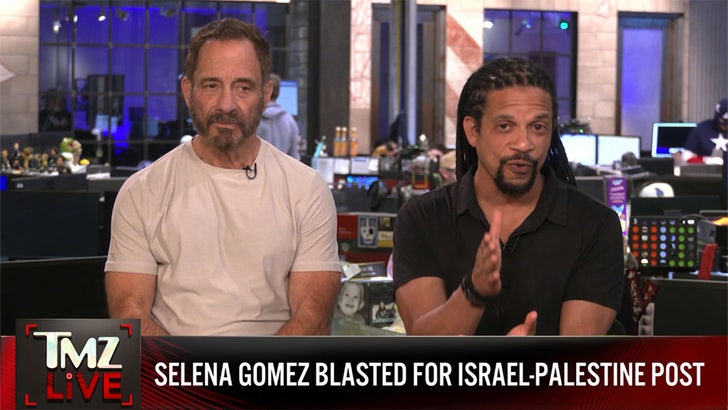 TMZ.com