Is Gwen Ascending to Madonna's Throne?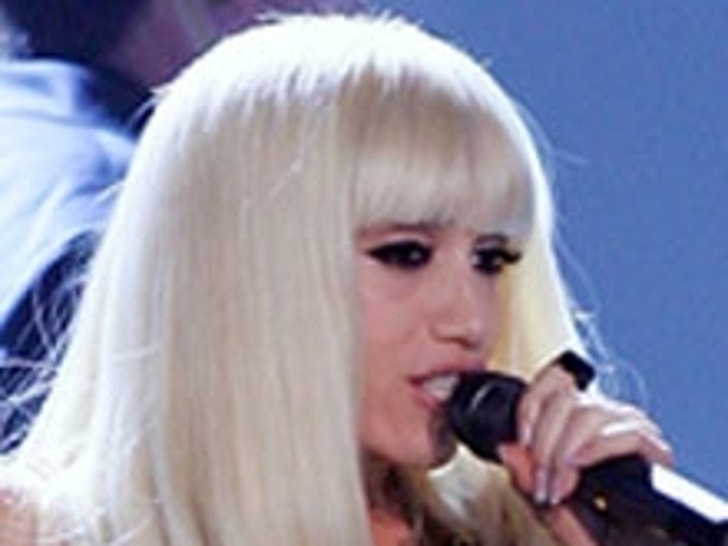 For the last three decades, Madonna has reigned as the Queen of Pop, and she's had an amazingly broad influence on pop culture, fashion and the career of nearly every young female pop starlet (some more than others). When royals begin to age, there is the inevitable talk about an heir to the throne.
For the first few years of the new millennium, it seemed as if Britney Spears and Christina Aguilera would battle it out for the crown. As we all remember, there was the infamous performance by the two young lovelies at the 2003 MTV Video Music Awards, where each shared a liplock with Her Madgesty. Since Spears appeared to get just a little more tongue that X-tina, it seemed the torch was passed to Britney, who even took up Kaballah to emulate her highness. Then came Brit's quickie marriage and equally quick annulment to childhood friend Jason Alexander, which was the precursor to a downward spiral to be forever known as "The Federline Years." As we've seen, Britney seemed primed for a comeback after dumping FedEx, but her attempts to regain her spot in the line of pop succession have derailed. Everyone knows that a mother of two doesn't go around putting her hoo-ha on display for the world to see.
Meanwhile, another blonde has quietly planted herself on the top of the heap. Gwen Stefani, while slightly beyond "princess" years, is worthy of being considered pop royalty. Her latest collaboration with Pharrell is doing very well on the charts, which is no surprise, given that everything she's touched turns to gold. From her mega-selling "Love.Angel.Music.Baby." to her monster collaborations with Eve and Moby, Gwen has the magic touch. Like Madonna, Gwen's influence now stretches beyond music. She's renowned for her edgy fashion sense and has her own successful clothing line, complete with matching handbags. Gwen even has her own doll line and is creating her own perfume to market under her L.A.M.B. brand. She's even taken a turn on the big screen. Stefani made a brief acting debut playing Jean Harlow alongside Leo DiCaprio in "The Aviator," and made a cameo appearance in "Zoolander." While other contenders have faulted, Gwen is clearly on the path to pop's top spot.
Gwen is everywhere these days; the VH1 "Big in '06" awards, an SNL performance this past weekend, and next on MTV's New Year's Eve show. She does it all while balancing work and family, proving that you can be sexy and classy at the same time. She's got a happy marriage with a high profile hubby, and never seems to be far from her her son. Yep, Gwen has it all. Perhaps Miss Britney should stop taking lessons from Paris and take a cue from Stefani. If she did, she'd learn a valuable lesson: you don't need a sex tape or panty-less outings to be a megastar -- something even Madonna learned a long time ago.