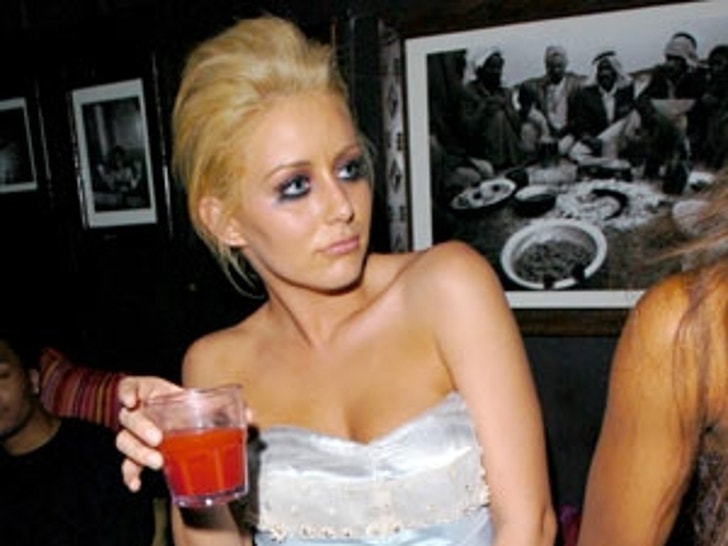 With Mess USA Tara Conner just out of rehab, the world is waiting to see who will be crowned the next barfly princess. From the looks of Aubrey O'Day of Danity Kane, the wait is over!
The cocktail-clasping chanteuse celebrated her 23rd birthday at NYC hotspot Katra on Monday, sporting smeared linebacker eyeliner leftover from the Super Bowl, and a layered satin 80s dress straight out of Molly Ringwald's prom line. Aubrey should have gone with pretty in pink instead.
While having fun on your birthday is natural, looking like a PSA for the morning after pill is not!