Lowe Nanny Floats Down the River of Denial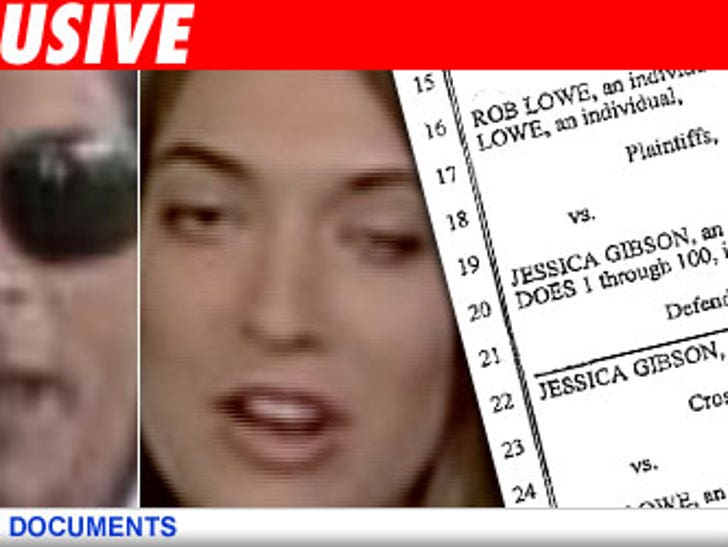 Rob Lowe's ex-nanny loves the word no. In a declaration filed today, Jessica Gibson goes line by line, denying every allegation Lowe, wife Sheryl and anyone on their side has made about her and her alleged behavior.

In court docs, filed today in Santa Barbara County Superior Court, Gibson says there is "animosity" between her and her sister Jamie, so you can't believe her yarn about demanding cash from the Lowes. She also adds she doesn't recall ever signing a confidentiality agreement to work for the Lowes.
Gibson says she had no clue she couldn't have visitors over to the Lowe house and "was not aware" that she needed permission for the visits.
Gibson says she "did not flirt with or seek romantic or sexual attention from Rob Lowe," adding she "protested" when he came on to her. She claims she dated tennis instructor Nigel Armstrong briefly, but "did not act sexually toward him when the Lowe children were in the vicinity," adding they broke up when she "learned he had a girlfriend while he was seeing me."
She also acknowledges her BF "stupidly" told her to send a nice text to Sheryl after quitting. She says she "felt intimidated" by Sheryl Lowe so she sent the text.