"Dancing" Stars Tango with Burglar
'Dancing' Stars
Tango with Burglar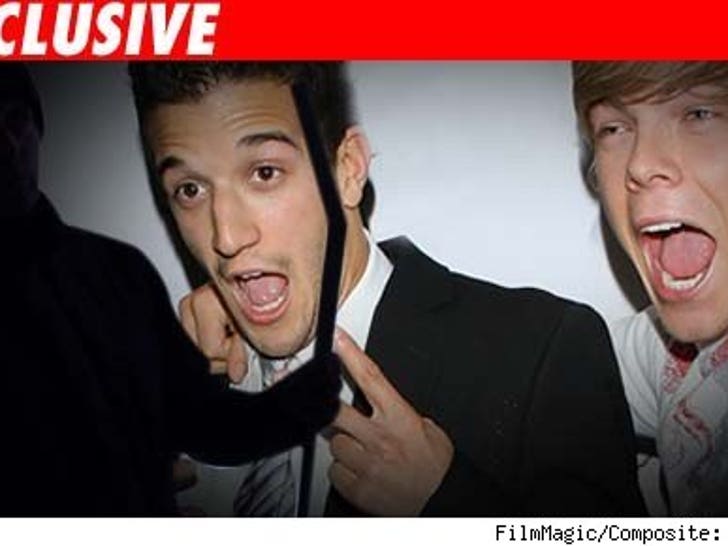 Two of the dancing dudes from "Dancing with the Stars" are fuming mad after they say they got robbed at an Outback Steakhouse just minutes ago!
According to people close to the situation, some dirt bags in Minnesota broke into a van belonging to Mark Ballas and Derek Hough -- they are in town to play a gig with their band Almost Amy at a charity event in Rosedale.
After a quick dinner, Mark and Derek noticed their van had been ransacked -- thieves taking everything from iPods to luggage and even their IDs and passports.
Now, they're already offering a $1,000 reward to anyone with info that leads to getting their stuff back. Hopefully the bad guys didn't touch the rhinestone onesies!
More Today in TMZ History