The Man Suing Snoop -- Beaten to a Pulp
The Man Suing Snoop
Beaten to a Pulp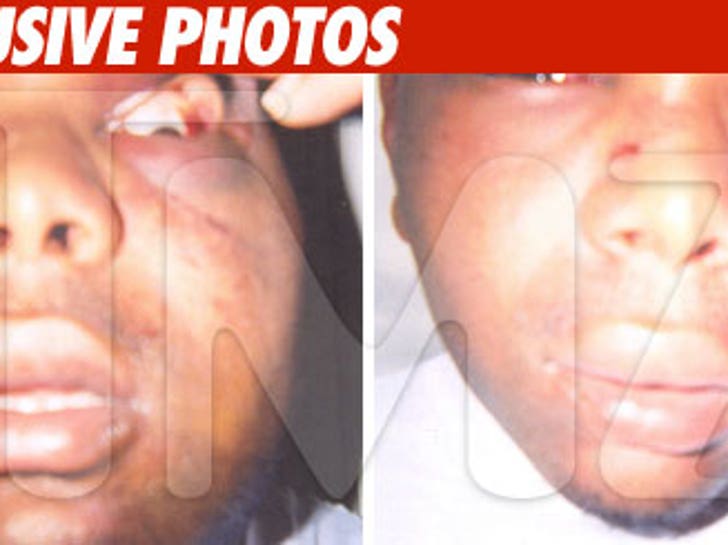 Richard Monroe's eyes aren't bloodshot because he smoked a fat J with Snoop Doggy Dog -- they're part of the sickening damage done to him after he jumped onstage at one of Snoop's concerts back in 2005.
During Monroe's civil trial against Snoop yesterday, the rapper testified that he never struck Monroe -- but it's painfully, painfully obvious that someone did when a gang of dudes piled on top of him during the show in Auburn, Washington.
Monroe's lawyer, Brian Watkins, presented these pics to the court yesterday.
** Follow TMZ on Twitter -- CLICK HERE to check out our new page! **