Usain Bolt: This Little Piggy Went to the Hospital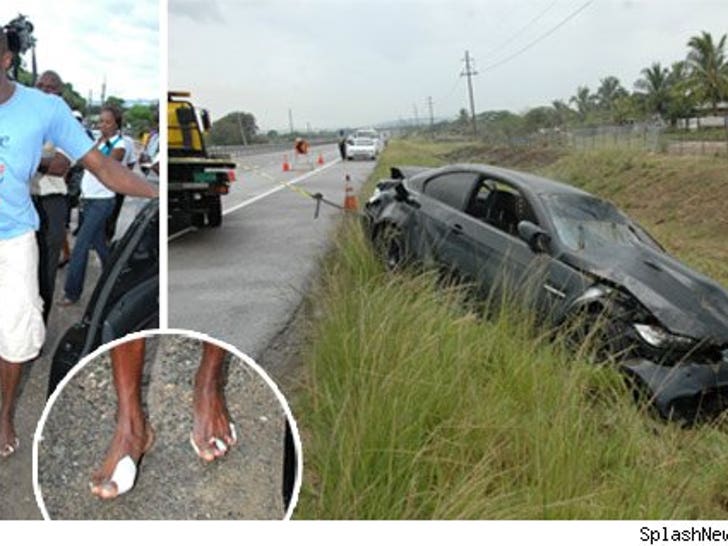 It's not like Usain Bolt's feet hit the ground when he runs anyway -- but the fastest man on the planet emerged from the hospital yesterday with a pair of bandaged up feet.
Bolt -- who lost control of his BMW yesterday after cops say he was speeding on a wet highway in Jamaica -- has been forced to drop out of a race this weekend due to his minor foot injuries.
The weird part: He injured his feet after the wreck -- when he stepped on thorns while getting out of his smashed ride.