Tila Tequila Photos -- Armed with Evidence?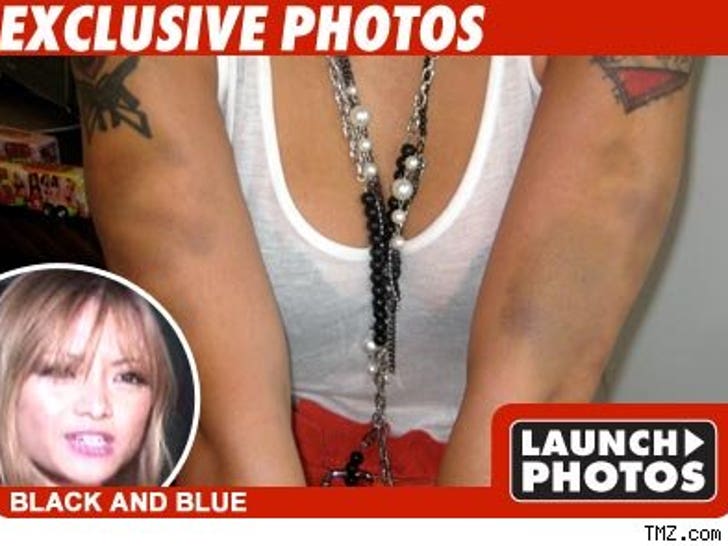 TMZ has obtained these photos of Tila Tequila taken the day after her alleged run-in with Shawne Merriman -- and it's obvious by the bruises, Tila had a rough night.
Tila claims she was "choked and physically restrained" by Merriman after she tried to leave his residence. Merriman says he was trying to keep a drunk Tequila from getting on the road.
The San Diego D.A. announced yesterday it would not prosecute Merriman due to insufficient evidence.