Ronaldo Gets All Up in Joe Jackson's Grill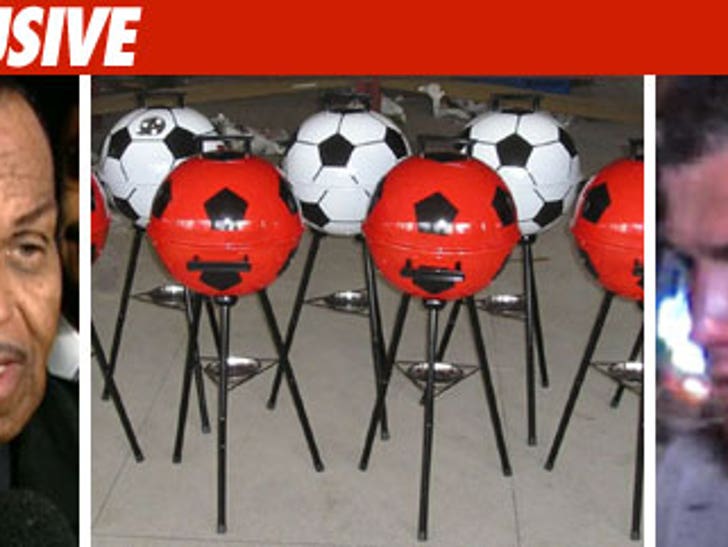 It's the oddest pairing since Liza Minnelli and David Gest got married in 2002: Michael Jackson's father Joe and soccer superstar Cristiano Ronaldo are now teaming up to sell grills.
Joe Jackson tells TMZ he's got a stake in a company called GAME ON PRODUCTS and is preparing to peddle soccer ball grills during the 2010 World Cup in South Africa.
Joe says he's flying out to meet Ronaldo at the beginning of December, when the odd couple will shoot TV, magazine and Internet advertisements for the "Goalie Grill."
So, in conclusion: If you've been looking for a BBQ shaped like a soccer ball and endorsed by a world famous athlete and the father of Michael Jackson ... this is the one for you!