Burglar Bunch Suspect Up to Her Neck in Trouble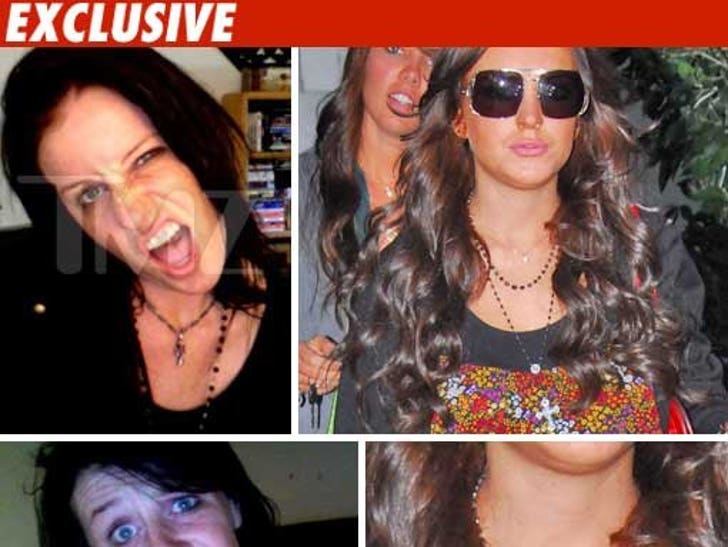 It seems one of the female suspects in the Hollywood Hills Burglar Bunch has the exact same taste in jewelry as Lindsay Lohan -- because it appears she photographed herself in a necklace LiLo used to wear.
TMZ has obtained a photo, found inside a computer believed to have been used by the Burglar bunch, showing Courtney Ames rocking a beaded rosary type necklace which appears to be identical to one that Lindsay Lohan wore out and about in 2008.
Lindsay's necklace was eventually stolen from her home during a string of celebrity heists, allegedly executed by the Burglar Bunch.
This new photo seems to add more weight to the theory that the Bunch targeted particular items before they hit the celebrity homes -- like watches worn by Audrina Patridge, Paris Hilton and Lindsay.