'Real O.C.' Douche Owes $80,000 to Sick Son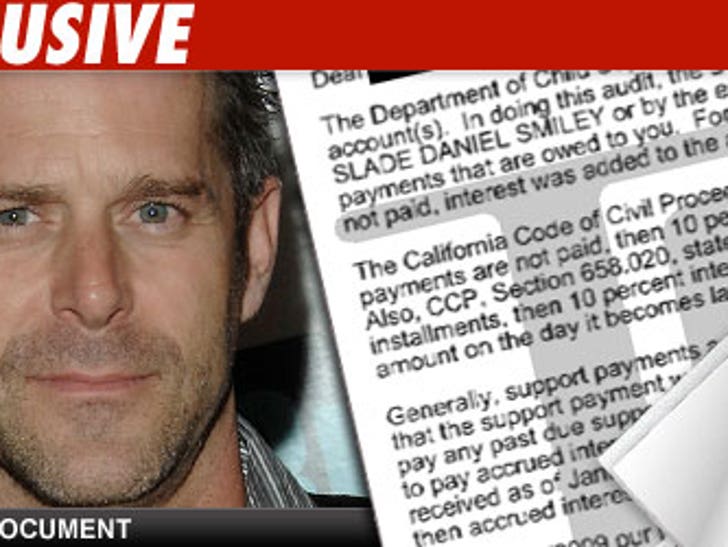 The only thing worse than owing nearly $80,000 in child support? When the kid you're allegedly failing to support is fighting an inoperable brain tumor ... but that's just how the Real O.C.'s Slade Smiley happens to roll.
TMZ has obtained a letter sent to Slade's baby mama from the Department of Child Support Services last month, which states Slade owes her $77,356.75 in late child support payments ... plus 10 percent interest whenever he doesn't cut her a check on time.
Slade filed a request in L.A. County Superior Court two weeks after the DCSS sent the letter, asking a judge to lower the enormous child support bill because he says he's unemployed and makes zero dollars. Slade's rep tells us Slade has "jumped through burning hoops to take care of [his child's] well-being and health."
Slade's baby mama begs to differ, telling us Slade has only seen his sick 9-year-old son Grayson twice in the last year and a half -- and hasn't even sent the kid a birthday card.