JLo Sues Ex-Husband Over Tell-All Movie
JLo Sues Ex-Husband
Over Tell-All Movie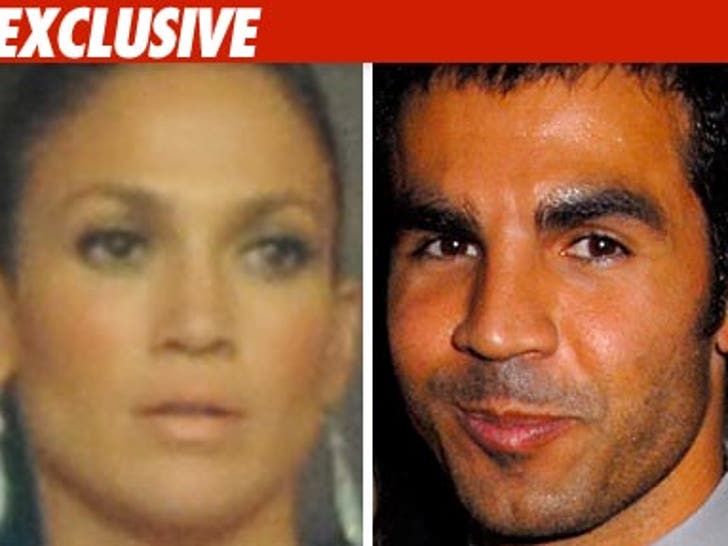 Jennifer Lopez has unleashed a legal nightmare on her ex-husband -- filing a multi-million dollar lawsuit against Ojani Noa over a tell-all movie and intimate home videos.
In the lawsuit, filed today in L.A. County Superior Court, JLo claims Ojani is planning to release a movie called "How I Married Jennifer Lopez: The JLo and Ojani Noa Story" -- which Lopez claims is a direct violation of a confidentiality agreement they signed a few years back.
Lopez also claims Noa intends to market "11+ hours of previously unseen home video footage of Jennifer Lopez and Ojani Noa" -- which Lopez claims is also in violation of their agreement. Lopez was told the footage depicted her "in a revealing lack of clothing, and in sexual situations, especially in the hotel room from [her and Noa's] honeymoon."
In the documents, Lopez's attorney claims he got a letter from a producer working with Noa -- who stated that he had "entered into a contractual agreement" with TMZ for the "exclusive rights to the ... home movies." The producer's claims are patently false -- there was never any such agreement.
Lopez is suing Noa for breach of contract and invading her privacy -- and she wants no less than $10,000,000. Lopez also wants a judge to order Noa to stop any plans to move forward with the movie or release the footage.
FYI -- Lopez and Noa were married for less than a year between '97-'98.