Nick Saban -- Struggling Near the End Zone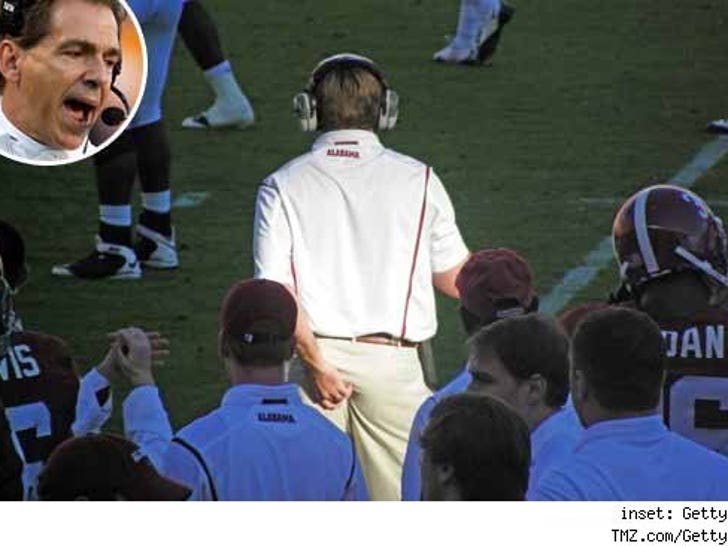 UPDATE: It appears the Nick Saban wedgie photo is not exactly as it seems...
After picking apart the photo, one of our super-observant readers, an apparent expert in collegiate backsides, pointed out that the headset is a dead giveaway the ass-grabber cannot be Saban. Instead, it appears to be one of Nick's assistants. Thanks for cracking the case.
In the future, we promise to examine user-submitted wedgie photos with vigorous, unrelenting scrutiny.
Our deepest apologies ...
This is Alabama head football coach Nick Saban, battling with his tight end during his game against LSU this past weekend.
In the end, Saban emerged victorious.