Shaq and Shaunie Wanted a Reality Check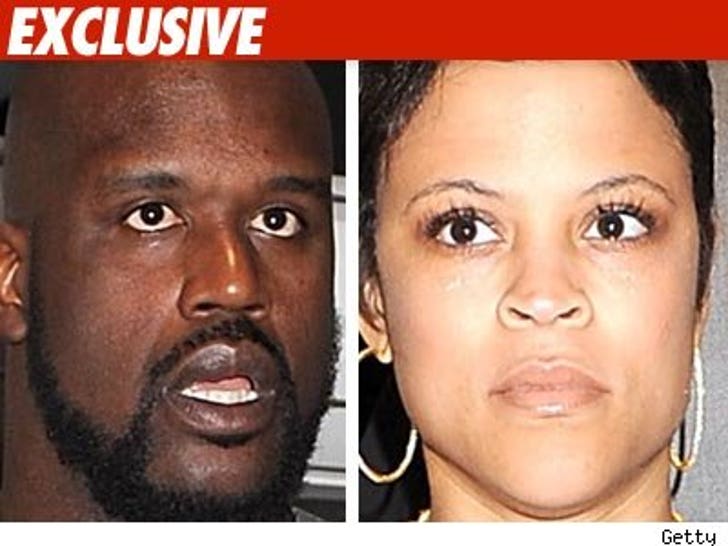 TMZ has learned Shaquille O'Neal and now-estranged wife Shaunie made a pilot for a reality TV show -- and while their marriage is falling apart, at least one network is still considering putting the reality show on the air.
Earlier this year, the O'Neals had been pitching out a show called "Love Shaq," based on several family-style reality shows like "Meet the Barkers," "Newlyweds" and "Til Death Do Us Part" -- but unlike those couples, the O'Neal's marriage fell apart before the show ever aired.

TMZ got in contact with A&E, who confirmed they had seen the pilot -- and told us they are still "considering" whether or not to purchase the show. FYI -- the show is obviously not in production at the moment.
But the show could be dead before A&E gets to make a decision -- as we previously reported, Shaunie's already moved out -- pulling their kids out of their Florida school and relocating to L.A.