Dr. Murray Gunning for AEG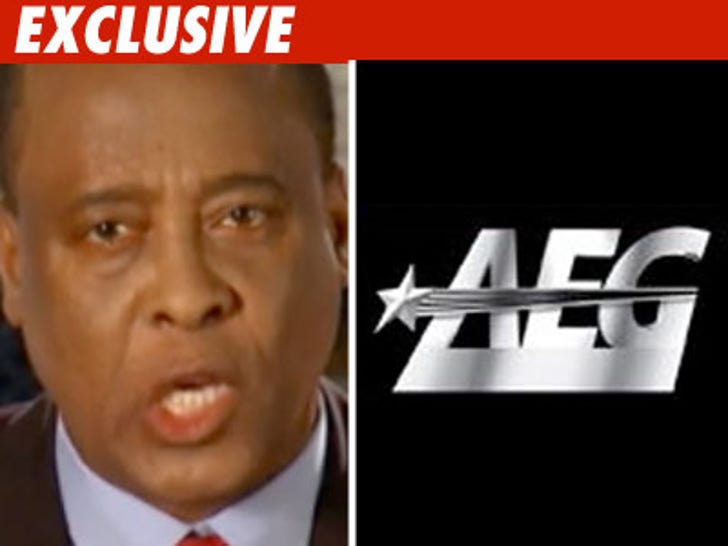 Dr. Conrad Murray is setting the stage for a lawsuit against AEG for the medical services he rendered to Michael Jackson ... according to Dr. Murray's rep.
AEG owes Dr. Murray $300,000, according to Miranda Sevcik, publicist for Dr. Murray's lawyer, Ed Chernoff. Sevcik claims AEG has been "dragging its feet," even though the Dr. has requested payment for 2 months of services.
Sevcik says Dr. Murray has not been paid a penny for his services, in spite of the fact that the doctor claims to have signed a binding deal with AEG before giving up his medical practice.
Sevcik says Dr. Murray will not file a creditor's claim against Jackson's estate. She says, "Dr. Murray needs the money and he's entitled to the money based on the contract he signed with AEG."
AEG could not immediately be reached for comment.