Miss California: I Secretly Dated Michael Phelps
Miss California:
I Secretly Dated
Michael Phelps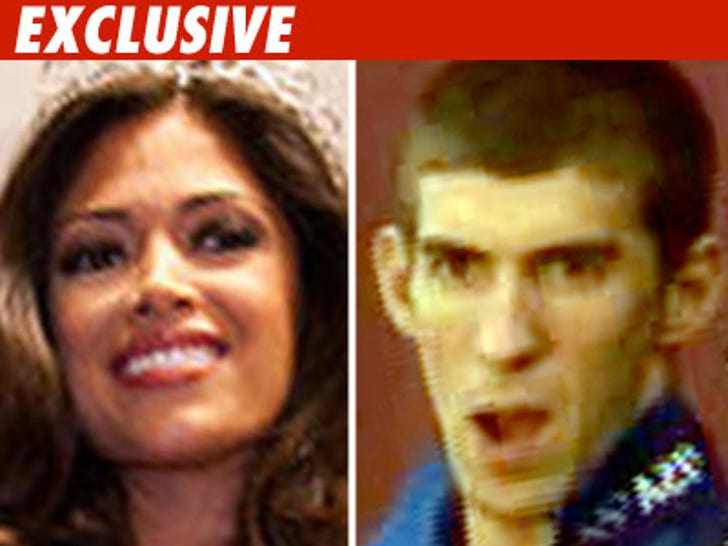 Just days after Nicole Johnson was crowned Miss California USA 2010 -- she's already found a way to get her name in the news ... uncovering a secret relationship with Olympic swimmer Michael Phelps.
TMZ spoke with Johnson who said, "Now that it is after the fact, I will admit that we were together. We agreed to keep this private because it was the only thing that he could keep private ... we remain close friends."
Johnson claims the two dated for just over a year between 2007 and 2008.
Phelps was rumored to have dated the previous Miss California, Carrie Prejean -- so far, no cell phone video to back that up.