'Jersey Shore' Scares Off Another Sponsor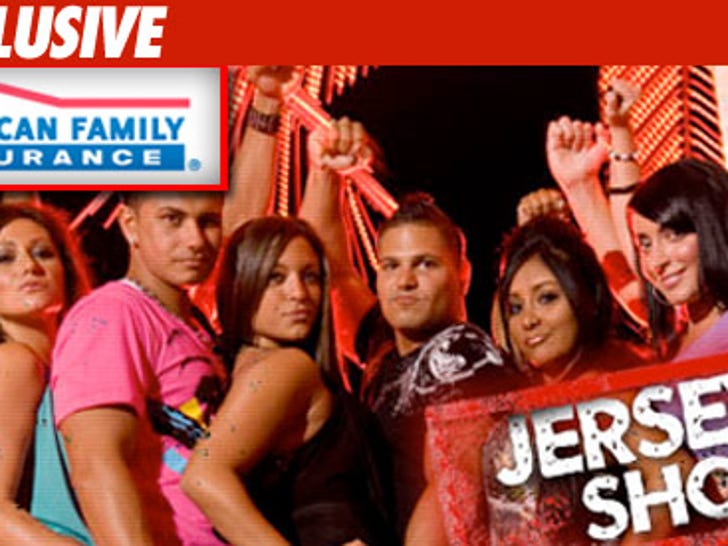 Call it the "Domino's Effect" -- another sponsor is following the pizza giant's lead and getting the hell out of "Jersey Shore"
TMZ has learned American Family Insurance noticed their ads running during the premiere episode of the MTV reality show last week -- an episode that "outraged" one major Italian group -- and immediately called the network to make sure it doesn't happen again.
A rep for the insurance company tells us, "Since our relationship with MTV was in its final days, we took the simple and prudent step of asking MTV to not air any more ... promos during 'Jersey Shore' reruns over the weekend. MTV stated they would comply with the request."
The move opens yet another spot for advertisers looking to sell hair gel, fist-pumping instructional DVDs, tribal tats, pink eye remedies, more hair gel, Drakkar Noir, eye-brow waxing kits, and yes ... even more hair gel.