Tiger Woods has a Date at the Chapel
Tiger Woods
Has a Date
at the Chapel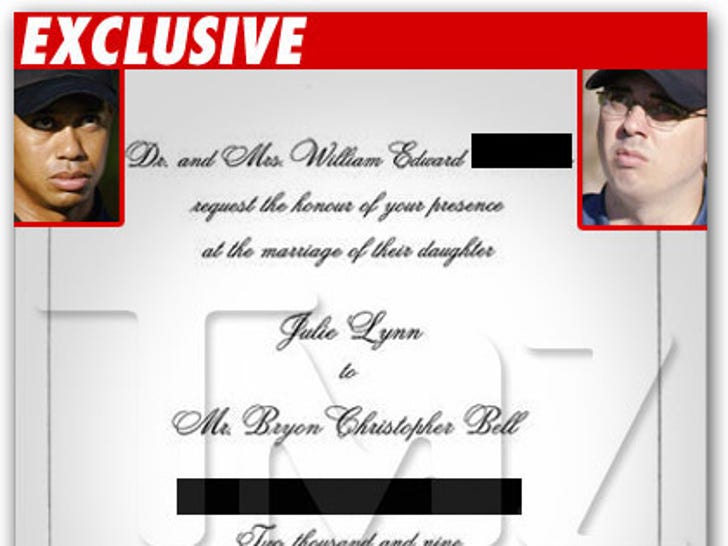 Tiger Woods childhood friend -- the dude who gave Tiger cover with one of the alleged mistresses -- is getting hitched next week ... and we've learned Tiger is best man.
Bryon Bell, President of Tiger Woods Design, is tying the knot next weekend in South Carolina. We're told Bryon picked Tiger as best man, which makes sense. Aside from their friendship, Bryon booked and paid for a trip so alleged mistress Rachel Uchitel could secretly rendezvous with Tiger last month in Australia.
Tiger has been in hiding since the day after Thanksgiving, but if he emerges anytime soon -- it could be for his best friend's wedding.

Stay tuned.