Car Co. to Anka: Your Wife Is a Wreck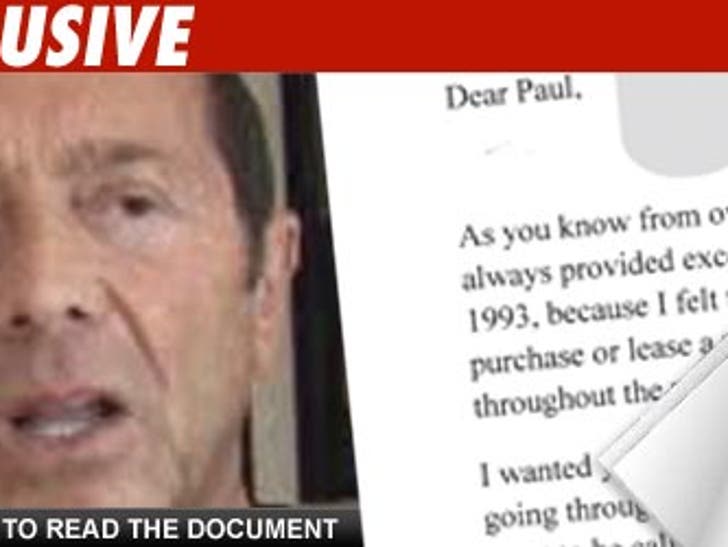 And now the latest installment in the bashing of Paul Anka's soon-to-be ex-wife Anna -- courtesy of the place where Paul buys his cars.
Eric Brooks -- the president of L.A. Car Connection -- sent Paul a letter on Tuesday to comfort him during the big split ... by describing Anna as one of the most foul-mouthed, over-the-top and unreasonable people on the planet.
Brooks even offers a few anecdotes to prove it:
-- "I have never heard so much vulgar words and profanity come out of someone's mouth within a 30 second episode."
--"She left her lights on and her battery was dead and really tried to blame it on the 'piece of **** car' she bought."
--"When I recommended that she [get new tires] because I could see the metal sticking out of the tires ... She blamed it on the piece of **** car ... a Mercedes Benz S63."

Brooks finishes it off by saying, "I can assure you that you deserve much better."