Tiger Woods All Up In Tony Romo's Box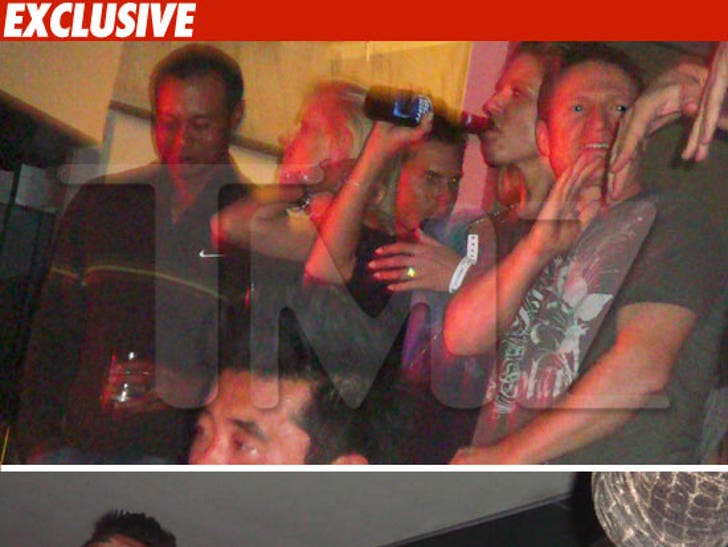 Super secret party guy Tiger Woods didn't just sneak away to hang out with cocktail waitresses -- he also came out of his cave to watch one of the biggest bands in the world ... from the vantage point of an NFL superstar's box seats.
TMZ has obtained photos of Tiger and Tony Romo hanging out in the quarterback's box at Cowboys Stadium during a U2 concert back in October.
The blonde woman next to Tiger doesn't appear to be his wife, Elin Nordegren -- which begs the question, do you think she knew where he was that night?