'Jersey Shore' Producers -- Hunting in Miami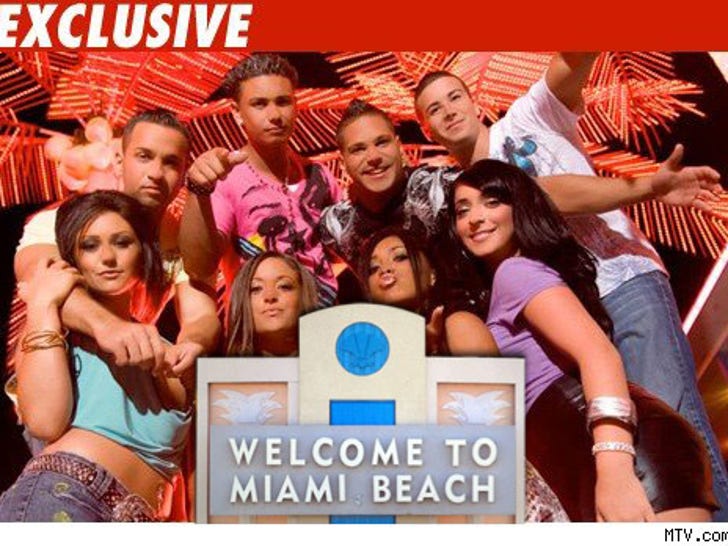 There's a fist pump warning in Florida -- TMZ has learned the people behind "Jersey Shore" have been checking out the beaches of Miami for the perfect spots for Season 2.
TMZ obtained a letter sent from the producers of "Jersey Shore" to the owner of Miami's Mynt Lounge -- asking for clearance to shoot footage inside the club in March and April.
The letter says 495 Productions is "currently researching Miami Beach as a possible location" for Season 2 and "won't be able to shoot the show on Miami Beach unless we're able to shoot in the hottest clubs."
But sources close to the show tell TMZ "Jersey Shore" has not committed to one city yet -- and even though they've sent out feelers to a bunch of different places, they're still deciding between 9 other cities both inside and outside of the US.