Brad Pitt, Angelina Jolie Sue over Split Story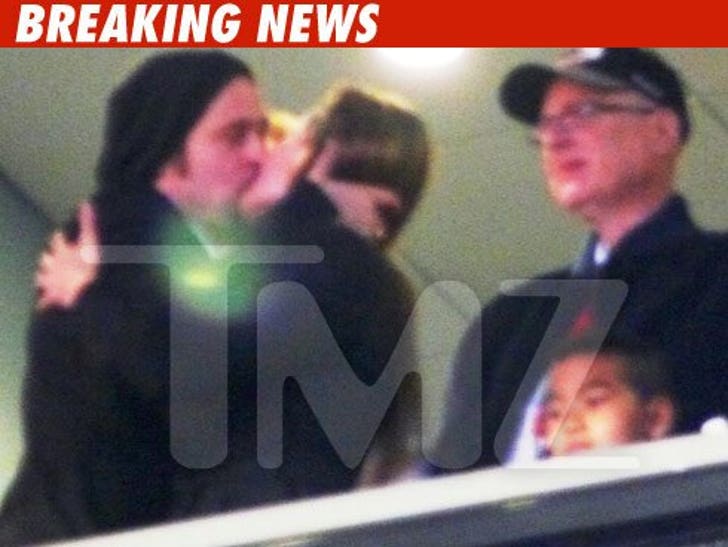 Brad Pitt and Angelina Jolie will sue News of the World for reporting the couple was splitting up.
It's pretty clear News of the World was wrong. Exhibit A: This pic of the couple making out at the Super Bowl.
The tabloid published a report January 24 that Pitt and Jolie had called it quits and agreed to custody and property division.
The London lawyers for Pitt and Jolie, Keith Schillings, called the report a "false and intrusive allegation."
Schillings said News of the World refused to retract the story.