Kobe Bryant's All-Star Bash -- Breast Decision?
Kobe Bryant's All-Star Bash
Breast Decision?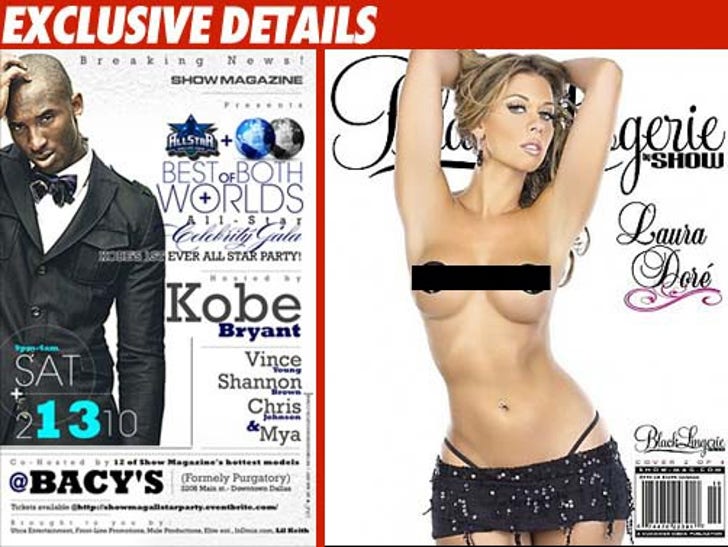 The following story is all about Kobe Bryant and boobies -- allegedly.
Kobe is the poster boy on a flier touting him as the host of a party at NBA All-Star Weekend in Dallas. The catch: The party is being thrown by Show Magazine -- a men's publication featuring scantily clad and topless women.
So why would Kobe -- who dodged a career-ending bullet in 2003 -- make a move that could potentially sully his resurrected image?
Kobe's camp isn't talking -- but reps from the magazine and the club where the party is set to go down each insist Kobe negotiated a fee and put his Hancock on a contract.
The owner of Show Magazine also claims he had to have the flier approved by the NBA before he could start distributing it around town.
As for the sexy models -- we're told some of the girls from the magazine will be appearing at the party in "sexy outfits."