'Idol' Semifinalist -- The Contract that DQ'd Him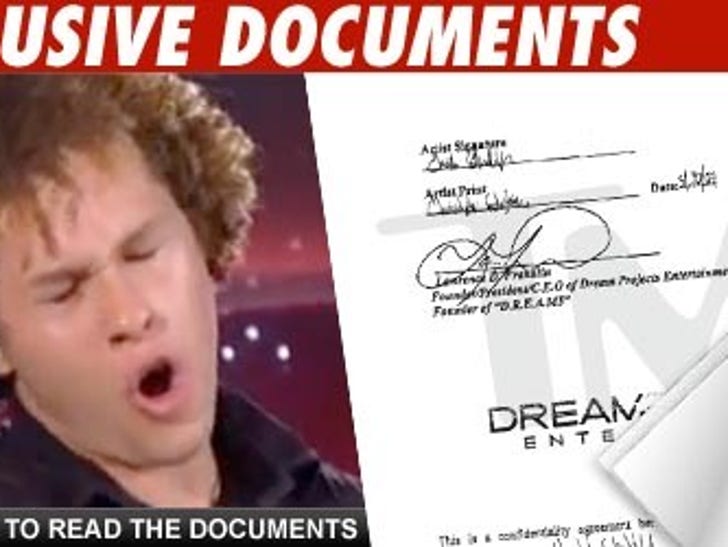 "American Idol" semifinalist Chris Golightly said he hadn't broken any rules when "Idol" producers axed him from the Top 24 last week -- but it appears he did ... and TMZ has the contract that proves it.
The document in question -- between Chris and recording company Dream Projects Entertainment -- was signed on May 30, 2009 ... exactly one month before Golightly's audition at the Rose Bowl in L.A. Under the deal Golightly has an exclusive, two-year commitment with DPE.
But according to the Season 9 "Idol" release ... Golightly guaranteed he would have no recording or management commitments by the time he got to a semifinals. It appears Golightly didn't keep his promise.
Golightly will hold a news conference today at 9:30 AM PST ... claiming he was released from his DPE contract before the "Idol" deadline ... and begging for a second chance to compete on the show.