Dennis Hopper's Wife Won't Move Out!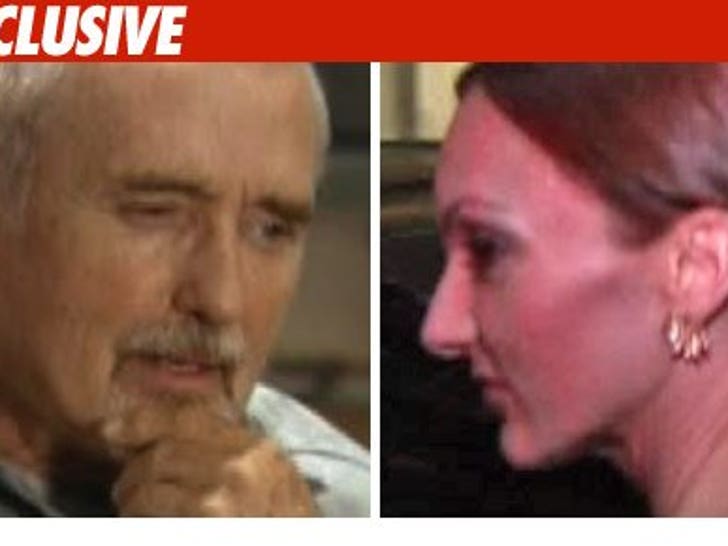 The Dennis Hopper divorce was back in court today, and it's apparent Victoria Hopper, Dennis' estranged wife, will not leave her home without a fight.
According to court docs, Victoria must leave Dennis' compound on March 15. But in legal papers filed today and obtained by TMZ, Victoria claims the prenup she signed does require her to vacate one of the homes on the property, but she says she's living in a different, freestanding home on the property so she's allowed to stay.
Victoria also said in court she's broke and needs money, stat.
And, Victoria says in her legal docs, she believes Dennis is getting ready to die. She says, "I believe in contemplation of death [Dennis Hopper] may be intending to remove me as a beneficiary of any kind..."