Investigating Cop Posed With Big Ben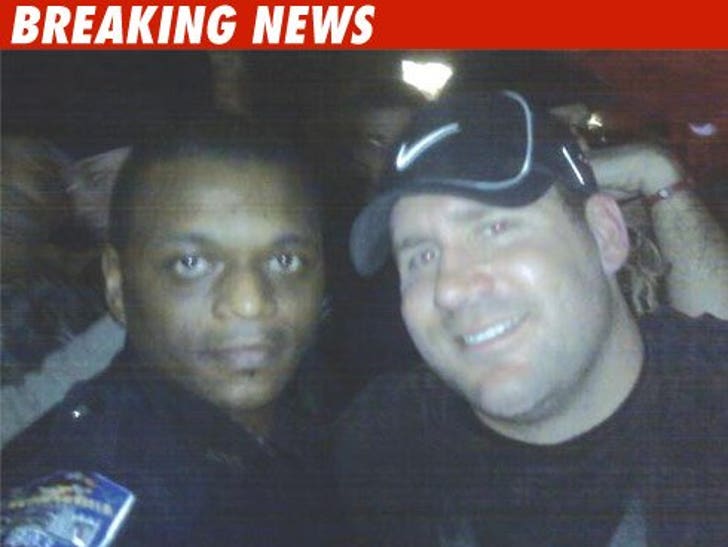 The cop who first investigated Ben Roethlisberger for sexual assault posed for a photo with the Pittsburgh Steelers quarterback roughly one hour before the alleged incident, this according to a new report.
According to the Union-Recorder, Sgt. Jerry Blash -- an 8-year veteran of the Milledgeville Police Department -- took two pics with Big Ben ... one inside and one outside a local bar.
Soon after the pics were taken, Blash was approached by the alleged victim -- and was the cop who wrote the first police report.
Police Chief Woodrow Blue told reporters he was not troubled by the photos, saying they "did not and have not affected the investigation at all."