Roethlisberger Party Dubbed 'Ben-a-Palooza'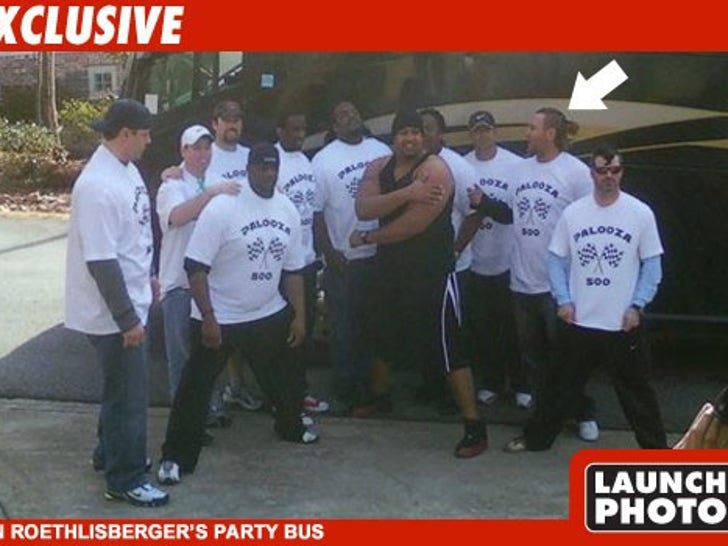 Most of Ben Roethlisberger's ill-fated party weekend was thoroughly planned out weeks in advance -- minus the whole alleged sexual assault part -- and TMZ has learned the festivities even had a name ... "Ben-a-Palooza."
The Palooza is a tradition that Ben and his pals have put together for the past several years in which the Steelers quarterback and a group of his friends celebrate Ben's birthday together.
This year, Ben-a-Palooza began at Roethlisberger's home near Pittsburgh, where the group -- pictured above wearing customized Palooza shirts -- boarded a party bus bound for Ben's lake house in Georgia.
After the bus arrived to the home, several members spent one of the nights on a bar crawl in Milledgeville where Ben was later accused of sexually assaulting a 20-year-old woman in a nightclub bathroom.
Nothing spoils a Palooza like a criminal investigation.